(713)243-3535
Unforeseen accidents on the road often leave us in need of dependable collision repair services. Whether your vehicle has incurred minor damages or has been in a major collision, the importance of selecting the best collision repair houston cannot be overstated. In this detailed guide, we will delve into the journey of locating the perfect collision repair center in Houston to meet your requirements and ensure the restoration of your vehicle to its former, pre-accident condition.
Understanding the Significance of Opting for the Best Collision Repair Houston
Before we delve into the specifics of finding the top-notch collision repair center in Houston, it's vital to understand why making the right choice is paramount.
1. Prioritizing Safety with the Best Collision Repair Houston Can Provide
Above all else, safety should be your primary concern. The best collision repair Houston services ensure that your vehicle's safety features are meticulously restored to their original condition. This guarantees not only your safety but that of your passengers as well.
2. Preserving Resale Value
Even if you don't plan on selling your vehicle immediately, maintaining its resale value is crucial. High-quality collision repair ensures that your car's appearance and functionality are brought back to its pre-accident state, preserving its value over time.
3. Streamlining Insurance Claims
Collaborating with a reputable repair center ensures that your repairs align with your insurance company's standards. This not only simplifies the claims process but also assures you that the repairs are of the highest quality.
Tips for Discovering the Best Collision Repair Center in Houston
Having highlighted the significance of choosing the finest collision repair service in Houston, let's now explore the measures that can assist you in finding the ideal option.
1. Seek Recommendations for the Best Collision Repair in Houston
To begin your quest, contact friends, family, and coworkers for suggestions. Personal recommendations are highly valuable as they offer insights into the quality of service offered by the top collision repair centers in Houston.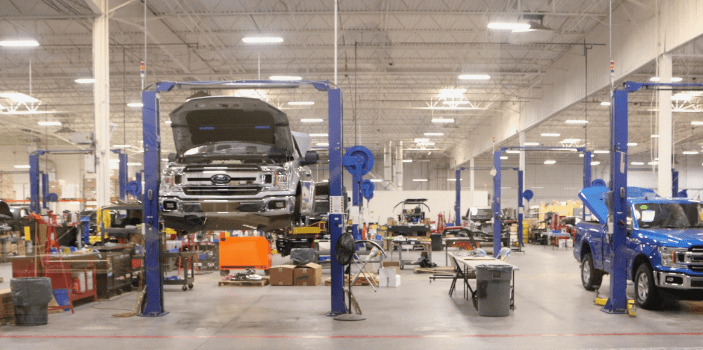 2. Extensive Online Research
In this digital era, a wealth of information is easily accessible. Initiate your online investigation by concentrating on collision repair centers with an outstanding reputation. Seek out high ratings, favorable reviews, and customer testimonials that showcase the excellence provided by the top collision repair centers in Houston.
Advanced Collision Repair: Getting Your Vehicle Back on the Road Safely
3. In-Person Inspection
After narrowing down your options, take the time to visit the collision repair centers in person. A physical visit allows you to assess their cleanliness, organization, and the state-of-the-art equipment they employ. A well-maintained and organized facility often reflects professionalism and attention to detail, key qualities of the best collision repair Houston boasts.
4. Verify Certifications
Certifications are solid indicators of expertise and competence. Make sure that the repair center you are considering holds certifications from esteemed industry organizations, such as I-CAR (Inter-Industry Conference on Auto Collision Repair).
Navigating the Collision Repair Process
Comprehending the stages within the best collision repair houston procedure aids in making an informed choice while picking a repair center.
1. Comprehensive Assessment
The repair process commences with a meticulous assessment of the damage to your vehicle. This assessment includes both visible and underlying structural issues.
2. Transparent Estimation
After the assessment, the repair facility must furnish you with a clear and comprehensive estimate that delineates the necessary repairs and their corresponding expenses. This stage is essential in averting unforeseen surprises in the future.
for collision repair call us at (713)243-3535
3. Skilled Repairs
Proficient technicians will proceed to execute the necessary repairs. This may encompass frame straightening, dent removal, painting, and more. The ultimate goal is to restore your vehicle to its pre-accident condition.
4. Stringent Quality Control
Reputable repair centers maintain stringent quality control standards throughout the repair process. This includes ensuring that all safety features, such as airbags and sensors, are functioning optimally.
5. Final Inspection
Before returning your vehicle to you, the repair center should conduct a final inspection. This ensures that all repairs have been completed to your satisfaction. It's your last opportunity to address any concerns or issues you may have.
Cheap Collision Repair Near Me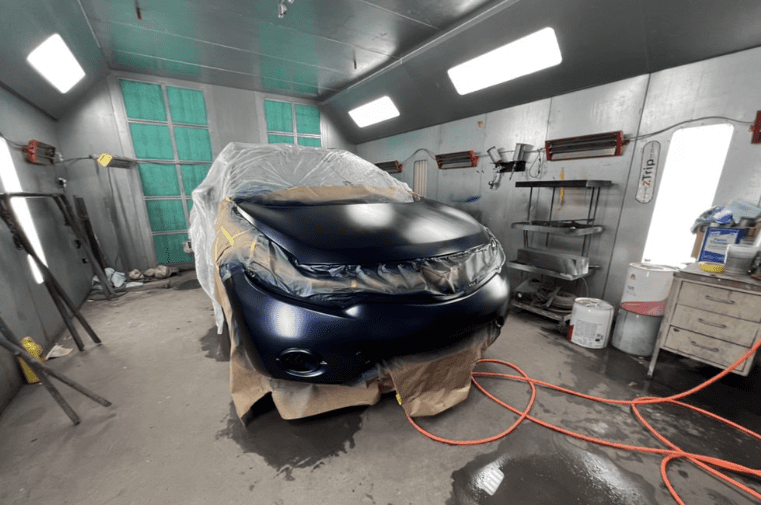 Conclusion for best collision repair houston
In Houston, selecting the best collision repair Houston has to offer is pivotal to ensuring your vehicle is restored to its original state in terms of safety and aesthetics. By following the guidelines outlined in this comprehensive guide and conducting thorough research, you can trust that your vehicle will be in capable hands.
For dependable collision repair services in Houston, always choose a center that prioritizes your safety and satisfaction. Your vehicle deserves nothing less than the best collision repair Houston can provide, ensuring you hit the road with confidence once more.
West Side Collision – Best Body Shop In Houston TX
FAQs (Frequently Asked Questions)
How long does the collision repair process usually take? The duration of the repair process varies based on the extent of damage. Minor repairs may take a few days, while major collisions can require several weeks.
Am I obligated to use the repair shop recommended by my insurance company? No, you have the freedom to select any repair shop you prefer. However, it's advisable to choose a trusted shop that prioritizes your interests.
What should I do if I'm dissatisfied with the repair work? If you find yourself unsatisfied with the repairs, promptly discuss your concerns with the shop's management. They should address and rectify any issues.
Is a rental car available while my vehicle is being repaired? Many collision repair centers offer rental car services to customers during the repair process. It's a good idea to check with the shop for availability.
Is there a warranty provided for the repairs? Reputable collision repair centers often offer warranties on their work. Be sure to inquire about the specific warranty terms before proceeding with the repairs.
Your vehicle is an invaluable asset, and choosing the best collision repair Houston can provide ensures it receives the care and attention it rightfully deserves, allowing you to hit the road with peace of mind.
contact us for the best collision repair Houston
Feel free to reach out to us at Westside Collision center, your trusted choice for the best collision repair Houston. We're here to assist you with top-notch automotive restoration services. Contact us today to schedule an appointment or inquire about our services. Your satisfaction is our priority, and we look forward to assisting you with all your collision repair needs.