Expert Collision Repair Services at Body Shop Katy TX
Looking for an expert body shop Katy TX? You're in the right place! As a car owner, you know that accidents can happen on the road at any time. When they do, it's important to have a reliable body shop in Katy that can provide quality auto collision repair services. Whether you need a quick estimate or a full repair service, there are many auto body shops in the Katy, TX area that can help you get back on the road safely.
why choose us for collision repair at body shop Katy tx
1- Expert Technicians: Our certified technicians at Body Shop Katy TX possess extensive knowledge and expertise in collision repair. You can trust that your vehicle will be handled by professionals who have undergone rigorous training to provide exceptional service.
2- Quality Repairs: We are committed to delivering top-quality repairs that meet and exceed industry standards. From minor dents to major damage, we utilize advanced techniques and premium materials to restore your vehicle to its original condition.
3- Convenient Location: Located in Katy, TX, our body shop is easily accessible, making it convenient for customers in the surrounding areas. We understand that convenience plays a significant role in the repair process, and our central location ensures ease of access.
4-Accurate Estimates: We provide detailed and transparent estimates for collision repairs. Our knowledgeable staff will assess the damage to your vehicle and provide an accurate estimate, allowing you to make informed decisions about the repair process.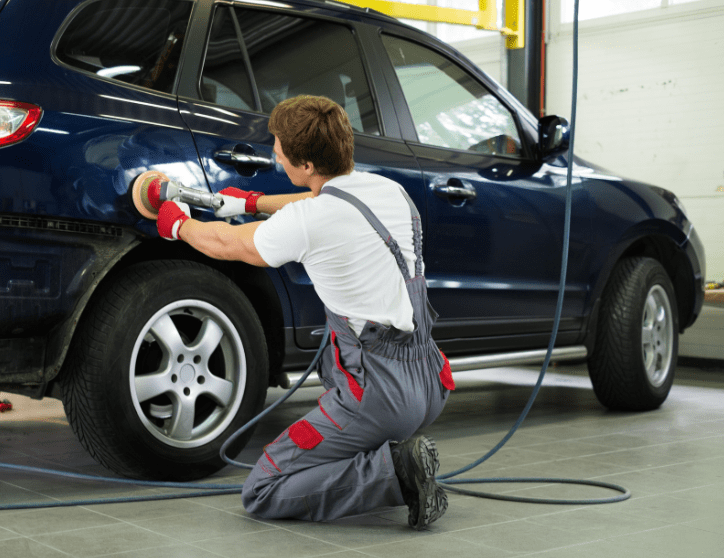 5- Customer Satisfaction: Your satisfaction is our top priority. We prioritize open communication and strive to exceed your expectations at every step. Our dedicated customer service team is here to address any concerns or queries you may have, ensuring a positive experience.
6- Timely Service: We understand the importance of getting you back on the road quickly and safely. Our efficient processes and skilled technicians work diligently to complete repairs in a timely manner without compromising on quality.
7- Trusted in the Community: Body Shop Katy TX has earned a solid reputation in the community for its reliable collision repair services. We have built long-standing relationships with customers who continue to choose us for their auto body repair needs.
8- State-of-the-Art Facility: Our body body shop Katy tx is equipped with advanced equipment and tools, enabling us to handle repairs of varying complexities. We stay up-to-date with the latest industry advancements to provide the best possible service to our customers.
9- Authorized and Certified: We are an authorized and certified collision repair center, ensuring that our technicians have met the industry's highest standards. Our certifications demonstrate our commitment to quality and expertise.
10- Lifetime Warranty: We stand behind the work we do. As a testament to our confidence in our repairs, we offer a lifetime warranty on our collision repairs, providing you with peace of mind and assurance.
Choosing the right collision repair center is crucial to ensure that your vehicle is repaired with precision and care.
At Body Shop Katy TX, we combine expert knowledge, exceptional service, and a commitment to customer satisfaction.
Trust us with your collision repair needs in Katy, TX, and experience the difference between working with a trusted and reputable auto body shop.
read also Body Shop Near Me Katy, TX
What are some common types of damage at Body Shop Katy TX?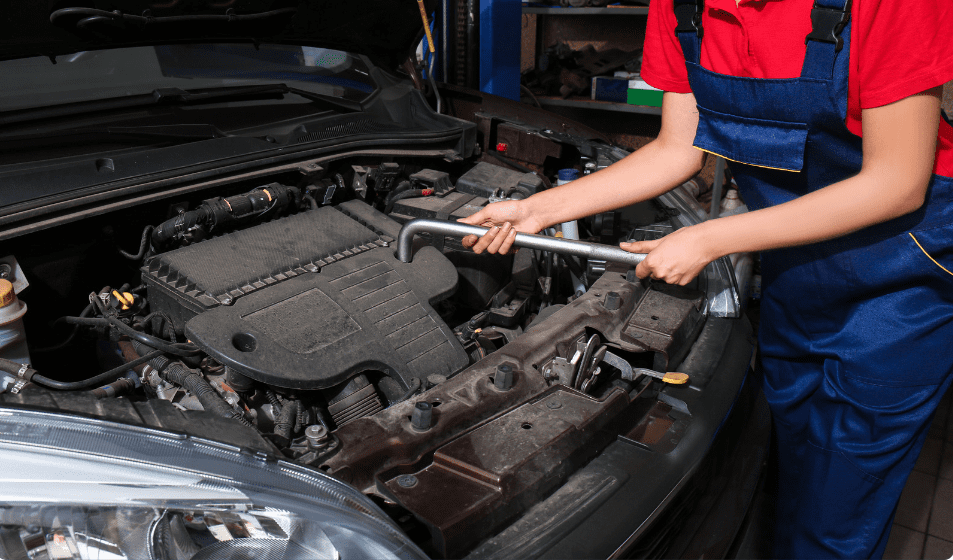 Common types of damage at Body Shop Katy TX include dents, scratches, collision damage, frame and structural damage, bumper damage, and paintless dent repair.
Whether it's minor dings and scratches or more significant structural issues, our skilled technicians are experienced in handling a wide range of auto body repairs.
From repairing and repainting damaged areas to realigning frames and restoring structural integrity, we have the expertise and tools to restore your vehicle to its pre-damage condition.
call us at (713) 243-3535
What are some factors that can affect the cost of auto collision repairs at Body Shop Katy TX ?
The cost of auto collision repairs can vary widely depending on a number of factors. Some of the factors that can affect the cost of auto collision repairs include:
The severity of the damage: The severity of the damage to the vehicle is one of the biggest factors that can affect the cost of auto collision repairs. More severe damage will require more extensive repairs, which can be more expensive.
Type of repair needed: The type of repair needed will also affect the cost of auto collision repairs. For example, repairing a small dent will generally be less expensive than repairing or replacing an entire panel or bumper.
Parts needed: If parts need to be replaced, the cost of those parts can also impact the overall cost of the repair. High-quality parts can be more expensive than lower-quality options.
Labor costs: The cost of labor can vary depending on the shop and the location. Shops in more expensive areas may charge more for labor.
Brand of the vehicle: The brand of the vehicle can also affect the cost of auto collision repairs. Luxury brands may have more expensive parts and require more specialized repairs.
Insurance coverage: If the repairs are covered by insurance, the amount of coverage and the deductible can also impact the out-of-pocket cost for the repairs.
Overall, the cost of auto collision repairs can vary widely depending on a variety of factors. It's important to get an estimate from a qualified auto collision repair center to get a better idea of the specific costs for your repair needs.