About Westside Collision Center
Westside Collision Center is a prominent auto body service provider and solution provider in the automotive industry, offering exceptional services to its valued clients. our headquarters are located in Houston. Our focus is not only on providing repair services but also on building a strong and enduring relationship with our clients.
We strive to offer sustainable, long-term solutions that promote customer satisfaction and profitability. Our highly trained and experienced team members prioritize customer satisfaction and take the time to listen to their specific needs and preferences. our west side autobody is always willing to offer expert advice and ensure that our clients understand the solutions we propose. At Westside Collision Center, we aim to deliver top-notch auto body services and exceed our clients' expectations.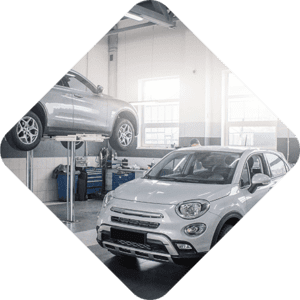 Westside Collision Services
Make An Appointment Today !!
We are committed to making the collision repair process easy and worry-free.
Along with scheduling a tow, we have a courtesy driver who can who can give you a ride home or to work.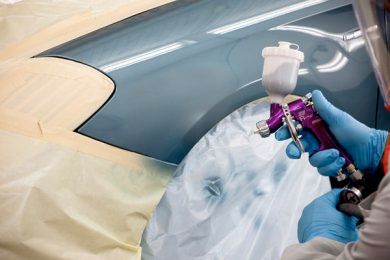 Our certified technicians are highly skilled and trained by vehicle manufacturers. When you choose us for collision repair, you can have peace of mind knowing that your vehicle is being repaired by an expert who has been certified by the manufacturer.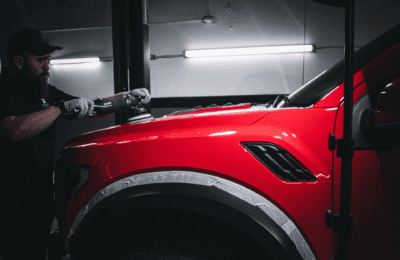 We have established partnerships with most major rental car companies to offer our customers convenient access to quality and affordable rental cars. Our dedicated service consultant can assist you in reserving a reliable rental car.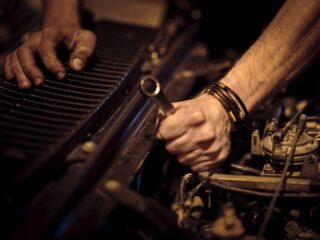 As a testament to our commitment to delivering top-notch auto body repair services, we are proud to offer a lifetime guarantee on all collision and paint services. This guarantee serves as a promise that we stand behind the quality of our work.
Make An Appointment Today !!
See What Clients Are Saying
We are very proud of the service we provide and stand by every product we carry.
Read our testimonials from our happy customers.
Best body shop ever, affordable prices , friendly people fixed the car on time and gave me a loaner too, ask for Eddie !!

saddiq El shakshir


May 11, 2022

I recently needed some body work done to my car, which I know can be quite pricey, so in searching for the best deal I got close to a dozen different estimates for the work. Westside Collision gave me lowest quoted, they also estimated the quickest turn-around on the work. Actually, they were even able to get it done in less time and under the quote. In a market that is full of businesses trying to wring customers dry, Westside Collision maintains a level of professionalism, affordability, and customer satisfaction that is unparalleled in Houston. I highly recommend him to any who'll listen!

Ahmed Salem


April 20, 2023

I recently took my car to Westside Collision for a dent removal and I was very impressed with the work they did. They were professional and efficient, ensuring that my car was taken care of quickly. The dent removal turned out perfectly and I couldn't be happier with the results. I would definitely recommend Westside Collision to anyone who needs their dent removal services, as they exceeded my expectations.

John Hernandez


April 11, 2023

I'm so glad I took my car to Westside Collision Center for body repair. They did a great job and were very friendly and professional. They worked hard to make sure the repairs were done right and in a timely manner. I highly recommend them!

Kennedy Sara


April 20, 2023

The repair was done quickly and they communicated well the entire process.

Daley Sherman


April 27, 2023

I really like the service over there, Professional shop, fixed the car as it was before, made it on time with no delays, and they gave me a loaner car , definitely a 5 stars !!!

Alex Olivares


May 11, 2022

While searching for a solution to fix the paint on my car, I stumbled upon Westside Collision Center, which provided exceptional paint repair services. The staff was not only welcoming but also well-informed, and they efficiently evaluated the damage and completed the task promptly. The repaired area appears flawless, with no indication that the damage ever existed. I am highly satisfied with their work and would undoubtedly suggest them to anyone who requires paint repair assistance.

John Thomas


April 13, 2023

I brought my car to Westside Collision for an auto-diagnostic scanning service the staff was friendly and knowledgeable, and they quickly identified the issue with my car. The service was reasonably priced and I felt like they truly cared about getting my car back on the road as quickly as possible. I highly recommend this auto shop to anyone in need of car repairs!

Juan Buena


April 20, 2023

They don't have a fancy place but hey they have affordable pricing and they got the job done on time , and they even gave me a loaner car, definitely they deserve a 5 star !!

Oday Shakhshir


May 11, 2022

I highly recommend using Westside Collision for any type of bodywork you need to be done on your car. Westside Collision's entire staff is professional, honest, hard-working, and courteous. They made the absolutely painful experience of dealing with a reluctant-to-pay insurance company (another driver at fault) so much better by treating me with respect and understanding. Their customer service is unparalleled and the quality of their work is nothing short of exceptional. I cannot say enough good things about them. Go to them for your auto body repairs. You won't regret it!

Zalia Tul Islamiyah


April 20, 2023
Make An Appointment Today !!
Frequently Asked Questions
Is there a warranty on the repairs to my vehicle?
Yes! We provide a written lifetime warranty on all auto body repairs and painting.
What forms of payment do you accept?
We accepted all modes of payment such as credit/ debit cards, cash, check, mobile payments, or electronic bank transfers.
How long will the repairs to my vehicle take?
We will set up the time for you so that your time will not be wasted. Our team will let you know when your car will be ready. 
Can I get a ride home when I drop off my car?
No. But if you want we will arrange a rental car for you.
How will I know when my car is done?
We are very passionate about our work and we know what we are doing and always giving the best services to our customers. We proudly say that our technicians are well trained from I-CAR and ASE Certified. 
Make An Appointment Today !!