Professional Paint Repair in Houston, TX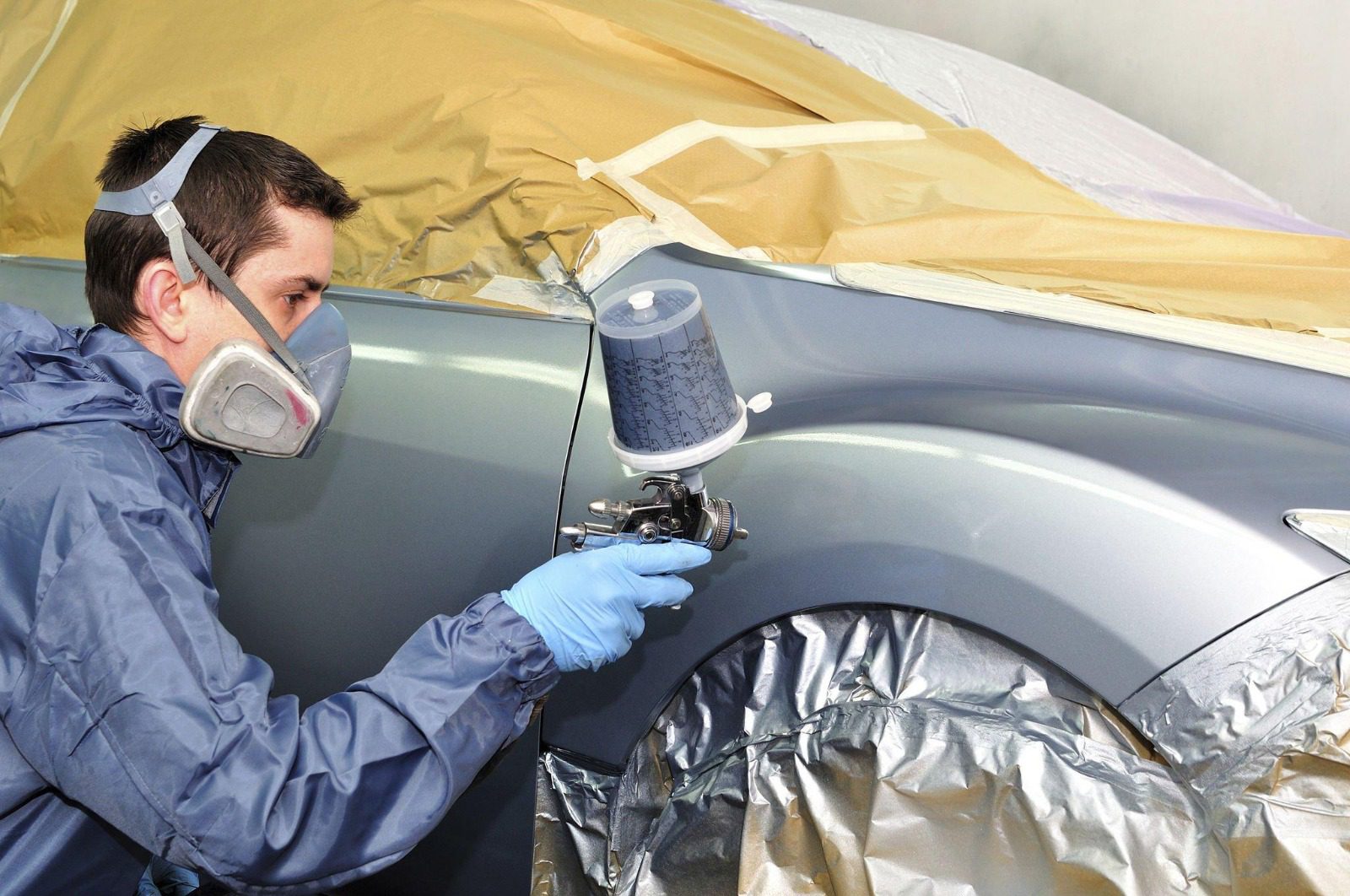 Whether your car has suffered from a minor scratch, hail damage or a major collision, our experienced technicians can repair it. We understand that scratches and dents can be frustrating and can detract from the overall appearance of your vehicle. That's why we offer a comprehensive range of services to ensure that your car looks its best.
Our auto body shop in Houston, TX, Westside Collision offers a variety of services to repair scratches and dents. We specialize in paintless dent repair, which is an effective and affordable method for removing dents without having to repaint the affected panel. This technique is ideal for minor dents that haven't caused any damage to the paint.
We also offer car scratch repair services to remove unsightly scratches from your vehicle's body. Our experts use advanced tools and techniques to ensure that the scratches are removed completely and your car's paintwork looks as good as new. We can repair scratches on any panel of your car, including doors, bumpers, and fenders.
At our auto body shop in Houston, TX we understand that each car is unique, and every customer has different needs. That's why we offer customized services to meet your specific requirements. Our team will assess the damage to your car and provide you with a tailored solution that fits your budget and timeline.
In addition to our scratch repair and paintless dent repair services, we also offer collision repair services to repair damage caused by major accidents. We have the expertise and equipment to repair your car to its pre-collision condition, ensuring that it looks and performs as well as it did before the accident.
Process of Paint Repair in Houston, TX 
The process of paint repair can vary depending on the severity and location of the damage, as well as the type of surface being repaired. Here are some general steps that we make on Westside Collision for a typical paint repair process:
1 – Assess the damage: Inspect the scratch, dent, or imperfection to determine the extent of the damage.
2 – Choose the repair method: Depending on the type of damage, you may choose a scratch repair, paintless dent repair, or auto body repair service.
3 – Get a quote:  Give us a call Now (713) 243-3535 to get a quote today.
4 – Schedule the repair: Choose a convenient time and location, whether it's at the Westside Collision or on-site at your home or work.
5 – Repair the damage: The specialist will use techniques such as manipulating pressure points around the dent, filling minor scratches with compound or filler, or repainting the panel to remove imperfections.
6 – Polish and restore: After the repair is complete, the painted surfaces will be polished and restored to like-new condition, including a clear coat and color-matching if necessary.
7 – Quality check: We will ensure that the repaired area matches the original finish and provide a warranty for the work.
8 – Final touches: Headlight restoration, bumper repair, rust removal, and other cosmetic repairs may also be included to restore your vehicle's showroom appearance.
9 – Get your car back: Pick up your car and enjoy the highest quality results, good as new, at a fraction of the cost of going to Westside Collision shop.
Note: This process is just an example, and the specific steps vary depending on the type of repair service needed and the location.
Why you choose Westside Collision – The best paint repair shop in Houston, TX?
These are just a few advantages of choosing Westside Collision shop for your needs. You will be providing high-quality repairs and customer service, You will ensure:
High-quality repairs: our professional paint repair shop westside collision will have experienced and trained technicians who can perform high-quality repairs. We have the expertise, tools, and materials to ensure that the repair is done correctly and to a high standard.
Warranty: Reputable paint repair shops will typically offer a warranty for our work. This means that if any issues arise with the repair, we will fix them at no additional cost to you.
Cost-effective: In some cases, repairing a scratch or dent can be more cost-effective than replacing the entire panel or part. we can provide you with an accurate estimate of the cost and help you decide if a repair is the best option for your budget.
Save time: Our paint repair shop can save you time by completing the repair quickly and efficiently. we have the tools and equipment to do the job right the first time, without the need for repeat visits.
Safety: A damaged paint job can compromise the safety of your vehicle. we a professional paint repair shop, so we can ensure that the repair is done correctly and that your vehicle is safe to drive.
Restore your vehicle's appearance: with Westside Collision restore your vehicle's appearance to its original condition, making it look like new again. This can increase the resale value of your vehicle and make you feel more confident and proud of your car's appearance.
Contact Westside Collision in Houston, TX
Contact Westside Collision works with all types of vehicles, including cars, trucks, and SUVs. We understand the importance of getting back on the road as soon as possible and aim to make the repair process as hassle-free as possible. If you need collision repair services, Contact Westside Collision is the best option for you.