When it comes to the world of automobiles, accidents happen. No matter how careful a driver you are, there's always a chance of encountering an unexpected collision. That's where advanced collision repair comes into play. In this comprehensive article, we'll delve into the intricacies of advanced collision repair, its importance, the techniques involved, and how it can get your vehicle back on the road in top-notch condition.
Understanding Advanced Collision Repair
Advanced collision repair refers to the cutting-edge methods and technologies used to restore a vehicle to its pre-accident condition after a collision or accident. Whether it's a minor fender bender or a more serious crash, advanced collision repair is essential to ensure your vehicle's safety and performance.
The Importance of Advanced Collision Repair
Safety First: The foremost concern after an accident is safety. Advanced collision repair ensures that all safety features of your vehicle, such as airbags, seatbelts, and crumple zones, are restored to their original functionality.
Structural Integrity: Collisions can damage a vehicle's structural integrity. Advanced repair techniques involve frame straightening and alignment to ensure your vehicle is as structurally sound as before.
Aesthetics: Beyond safety, advanced collision repair also focuses on the aesthetics of your vehicle. Skilled technicians can restore the paint, body panels, and other exterior components to their pre-accident glory.
The Process of Advanced Collision Repair
Advanced collision repair is a multi-step process that requires precision and expertise. Here's a breakdown of the key steps involved:
1. Assessment and Damage Estimation
The process begins with a thorough assessment of the damage. Technicians use advanced tools and software to create a detailed estimate of the repair costs.
2. Disassembly
In this step, damaged parts are removed to access the underlying damage. This can involve removing body panels, bumpers, and other components.
3. Structural Repair
For vehicles with structural damage, advanced equipment like frame straightening machines is used to restore the chassis to its original specifications.
4. Body and Paintwork
Skilled technicians work on repairing or replacing damaged body panels. Once complete, the vehicle undergoes a meticulous paint job to match its original color.
5. Quality Control
Before the vehicle is ready for the road, it undergoes rigorous quality control checks to ensure all repairs are up to industry standards.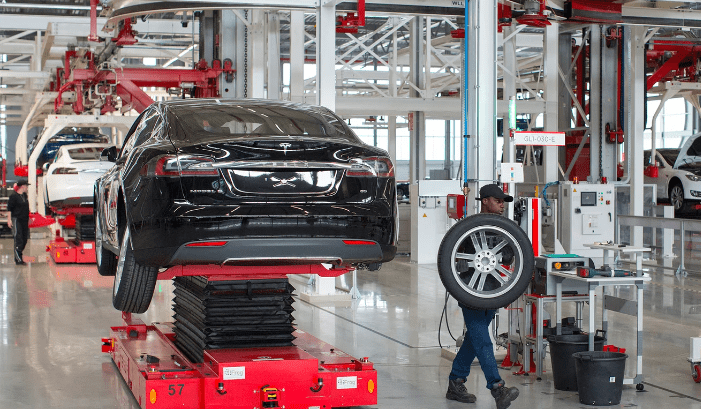 The Benefits of Choosing Advanced Collision Repair
When you opt for advanced collision repair, you're not just getting your vehicle fixed; you're ensuring:
Safety: Your vehicle will be as safe as it was before the accident.
Resale Value: Properly repaired vehicles retain their resale value better than those with shoddy repairs.
Manufacturer Standards: Advanced repair centers often follow manufacturer guidelines, preserving warranties and ensuring quality repairs.
Advanced Technologies: You benefit from the latest repair technologies and techniques.
Why Choose Westside Collision Center for Advanced Collision Repair
When it comes to advanced collision repair, choosing the right auto body shop is paramount. Your vehicle deserves the best care to ensure it's restored to its pre-accident condition safely and efficiently. Here are compelling reasons why Westside Collision Center should be your top choice for advanced collision repair:
1. Unmatched Expertise
At Westside Collision Center, we boast a team of highly skilled technicians with years of experience in advanced collision repair. Our experts are trained to work on a wide range of vehicles, both domestic and foreign. Whether your car has suffered minor dents or major structural damage, our team has the expertise to handle it with precision and care.
2. Cutting-Edge Equipment
We believe in staying ahead of the curve when it comes to repair technology. Our facility is equipped with the latest tools and equipment, enabling us to perform advanced collision repairs with precision and efficiency. From state-of-the-art frame straightening machines to advanced paint-matching technology, we have it all to ensure your vehicle receives the best possible treatment.
3. Exceptional Customer Service
Customer satisfaction is at the core of everything we do. Our friendly and knowledgeable staff is committed to providing you with the best customer experience throughout the repair process. We understand that dealing with an accident can be stressful, and we aim to make the repair process as smooth and worry-free as possible for you.
4. Insurance-Friendly
Navigating the insurance process can be a hassle, but not when you choose Westside Collision Center. We work seamlessly with major insurance companies to streamline the claims process. Our team has extensive experience in handling insurance claims, ensuring that you get the coverage you deserve without unnecessary delays or complications.
5. Quality Assurance
We take immense pride in the quality of our work. Our stringent quality control processes guarantee that every repair meets our high standards. When you choose Westside Collision Center, you can trust that your vehicle will leave our shop in its best possible condition, both in terms of safety and aesthetics.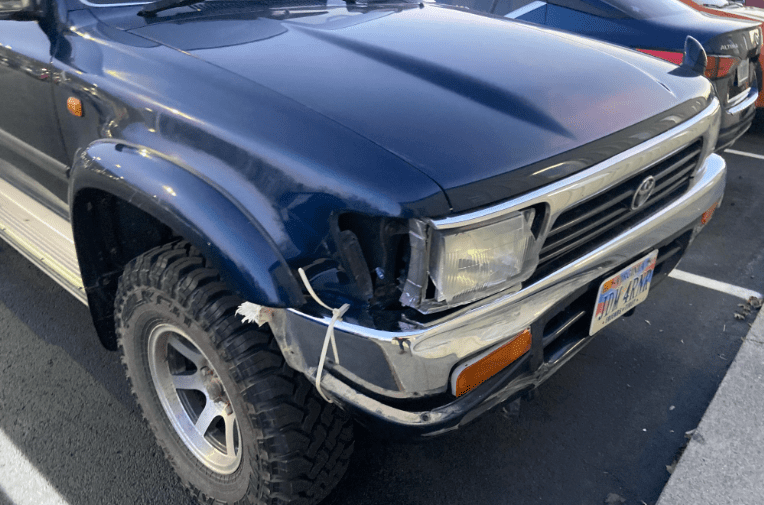 6. Convenient Services
We understand that your time is valuable, which is why we offer convenient services like online estimates and appointment scheduling. We strive to make the repair process as hassle-free as possible, allowing you to get back on the road quickly.
Remove Scratches From Black Plastic Bumper? Step-By-Step Process
7. Trusted by the Community
Westside Collision Center has built a strong reputation in the community for providing reliable and top-quality collision repair services. Our long list of satisfied customers and their referrals speaks volumes about the trust and confidence they have in our work.
8. Environmentally Responsible
We are committed to environmental sustainability. Our shop follows eco-friendly practices in our repair processes, including proper disposal of materials and the use of environmentally friendly paint products.
9. Comprehensive Services
Beyond advanced collision repair, we offer a range of other services, including paintless dent repair, automotive bodywork, and more. We are your one-stop shop for all your auto body repair needs.
10. Peace of Mind
When you choose Westside Collision Center for advanced collision repair, you can have peace of mind knowing that your vehicle is in the hands of professionals who are dedicated to restoring it to its pre-accident glory. We stand by the quality of our work and offer warranties on our repairs to ensure your satisfaction.
In conclusion, Westside Collision Center is your trusted partner for advanced collision repair. With our unmatched expertise, cutting-edge equipment, exceptional customer service, and commitment to quality, we ensure that your vehicle receives the care it deserves. Choose us for a worry-free and superior collision repair experience. Your satisfaction and safety are our top priorities.
for collision repair in houston call us at (713) 243-3535
Conclusion
In conclusion, advanced collision repair is crucial to restoring your vehicle's safety, integrity, and aesthetics after an accident. By choosing a reputable repair center that specializes in advanced techniques, you can ensure that your vehicle not only gets back on the road but does so in top-notch condition. Remember, when it comes to collision repair, your safety and peace of mind should always be the top priority.