Welcome to Westside Collision, your premier destination for top-tier collision repair Katy, Texas, and the surrounding areas. Our mission is to get you back on the road safely, and we take pride in being a trusted name in the Katy collision repair business.
Process of collision repair Katy, TX
process of collision repair Katy TX, at our Collision Center, exemplifies our commitment to excellence and customer satisfaction.
Assessment: When you contact us for collision repair, we begin by assessing the damage to your vehicle. Our certified technicians inspect every inch to determine the extent of the collision damage.
Estimate: You'll receive a detailed estimate that covers all necessary repairs, using genuine parts and state-of-the-art equipment. We're transparent about costs and work closely with insurance providers.
Repairs: Our skilled technicians get to work, addressing dents, frame damage, and paint issues with precision. Your vehicle is restored to its pre-accident condition.
Quality Control: We uphold the highest standards, ensuring every repair meets our quality benchmarks. Your safety is our priority.
Paint Matching: Our paint experts use cutting-edge technology to match your vehicle's color perfectly, leaving no trace of the collision.
Final Inspection: Before returning your vehicle, we conduct a thorough inspection to guarantee everything looks and functions flawlessly.
At Westside Collision Center  Katy, we've been serving the Katy, TX area since our establishment. Whether it's a minor fender bender or major collision damage, we handle it all.
Our commitment to quality, safety, and customer satisfaction is unwavering, and our reputation as America's largest automotive retailer means you can trust us with your vehicle. Choose Westside Collision for collision repair Katy – your vehicle is in expert hands.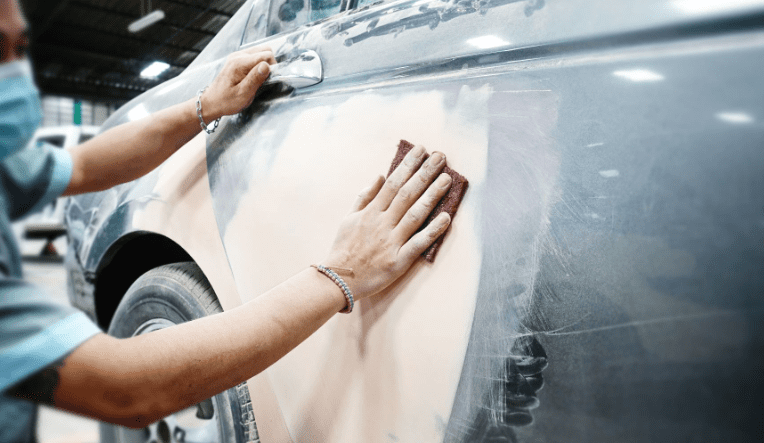 Choose the best auto body shop for collision repair Katy
Choosing the best auto body shop for collision repair Katy is essential to ensure your vehicle is restored to its pre-accident condition and that you receive excellent service. Here are some tips to help you make the right choice:
Ask for Recommendations: Seek recommendations from friends, family, co-workers, and neighbors who have had positive experiences with collision repair shops in Katy. Personal referrals can be valuable.
Research Online Reviews: Check online review platforms like Google, Yelp, and Facebook to read reviews from previous customers.
Check Certifications: Verify that the auto body shop is certified by reputable organizations, such as ASE (Automotive Service Excellence) or I-CAR (Inter-Industry Conference on Auto Collision Repair). Certification demonstrates professionalism and expertise.
Visit the Shop: Take a tour of the facility to assess its cleanliness, organization, and equipment. A well-maintained shop often reflects a commitment to quality work.
Check for Insurance Acceptance: Ensure that the shop is willing to work with your insurance company. A shop's willingness to handle insurance claims can simplify the process for you.
Request Estimates: Obtain written estimates from multiple auto body shops in Katy. Compare the estimates for both the cost and the scope of work.
Warranty: Inquire about the warranty offered on the repairs. A reputable shop should provide a written warranty for the work performed.
Ask About Technicians: Ensure that the shop employs certified technicians who have experience in collision repair Katy TX. Certified technicians are more likely to deliver high-quality repairs.
By following these tips and conducting thorough research, you can select the best auto body shop in Katy for your collision repair needs, ensuring a smooth and satisfactory experience.
Types of Collision Damage in Katy TX
When it comes to collision damage, Westside Collision has you covered. We understand that accidents happen, and that's why we offer comprehensive solutions to various types of collision damage.
Whether you've been in a minor fender bender or a major accident, our team of certified technicians is here to handle it all. Here are some of the common types of collision damage we expertly repair:
Dents and Dings: Small dents and dings can be frustrating, but our skilled professionals use advanced techniques to restore your vehicle's appearance seamlessly.
Frame and Structural Damage: In cases of more substantial collisions, your vehicle's frame and structural components may become compromised. We have the equipment and expertise to straighten frames and ensure the structural integrity of your vehicle.
Paint Damage: Our experienced painters are experts at color matching, ensuring your vehicle looks as good as new after paint damage, whether it's a minor touch-up or a complete repaint.
Interior Damage: If the inside of your vehicle has been affected, our team will work diligently to restore it to its pre-accident condition.
Accident-Related Damage: From minor scrapes to major collision damage, we have the skills and technology to make your vehicle whole again.
At Westside Collision, we maintain the highest standards of quality and safety. We use genuine parts and state-of-the-art equipment throughout the repair process to ensure the best possible results.
Whether you're a longtime customer or new to our services, we treat you like family and a friend, ensuring you receive the best care every time.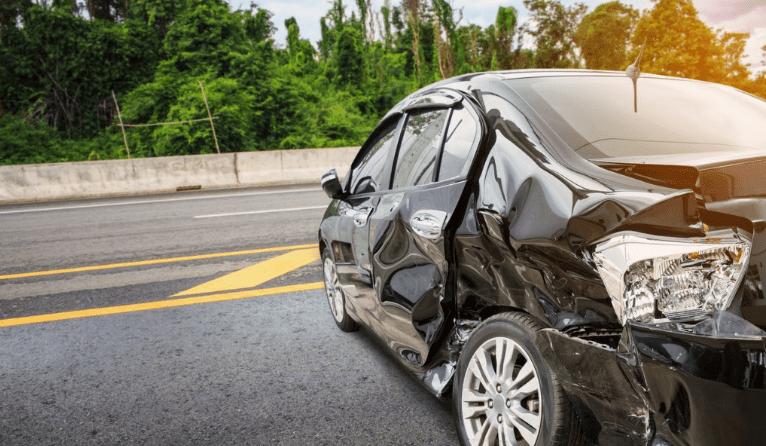 What are the three types of collisions when in a crash?
The three types of collisions when in a crash are:
Vehicle collision
A vehicle collision is the initial impact between two or more vehicles, or between a vehicle and another object. This collision is what causes the vehicle to crumple and deform, and it can also generate a lot of force. This force can be transferred to the occupants of the vehicle, causing them to be thrown around inside.
Human collision
The human collision is the impact of the occupant's body against the interior of the vehicle, or against other occupants. This collision can cause a variety of injuries, including head injuries, neck injuries, chest injuries, and abdominal injuries.
Internal collision
The internal collision is the impact of the occupant's internal organs against the inside of their body cavity. This collision can cause serious injuries, such as ruptured organs, internal bleeding, and brain injuries.
It is important to note that all three of these collisions can happen in the same crash. For example, a driver who is involved in a head-on collision may first experience a vehicle collision, followed by a human collision as they are thrown forward against the steering wheel, and then an internal collision as their organs slam against the inside of their chest cavity.
Wearing a seatbelt is one of the most important things you can do to protect yourself from all three types of collisions in a crash. Seatbelts help to keep your body restrained and in place, which can reduce the risk of serious injuries.
Contact us for collision repair Katy at our company
Contact Westside Collision for top-tier collision repair Katy, TX. Our certified technicians are ready to handle all types of collision damage, from minor dents to major structural issues.
Conclusion for collision repair Katy TX
At our company, we understand that getting your car repaired after a collision can be a stressful experience. That's why we're committed to providing our customers with the best possible collision repair services in Katy, TX.
Our team of experienced and certified collision repair technicians is equipped with the latest tools and technology to repair your car to its pre-accident condition.