When it comes to the aftermath of a collision, one of the most crucial aspects to consider is the quality collision repair. Entrusting your vehicle to a reputable and skilled collision repair service is paramount to not only restoring its appearance but also ensuring its safety and longevity. Quality collision repair goes beyond mere aesthetics; it is about preserving the structural integrity of your vehicle and maintaining its market value.
Importance of Quality Collision Repair
Understanding the significance of quality collision repair can profoundly impact your decision-making process following an accident. Opting for a reputable collision repair service means prioritizing the safety of yourself and others on the road. Not only does quality repair restore the appearance of your vehicle, but it also addresses any hidden damages that could potentially compromise its safety in the future.
Certified Technicians and Advanced Techniques
Selecting a collision repair service staffed with certified technicians equipped with the latest knowledge and skills in the field is imperative. These professionals utilize advanced repair techniques and technology to ensure that your vehicle is restored to its pre-collision condition accurately. From frame straightening to paint matching, their expertise guarantees that every aspect of your vehicle is meticulously attended to.
Usage of Genuine Parts
The usage of genuine parts during the repair process is non-negotiable. Authentic parts are designed to seamlessly integrate with your vehicle, ensuring its structural integrity and performance. Opting for genuine parts not only guarantees the longevity of your vehicle but also mitigates potential issues that might arise from the usage of aftermarket components.
Rigorous Quality Checks and Warranty
Reputable collision repair centers conduct thorough quality checks post-repair to guarantee that every component of your vehicle is functioning optimally. They provide warranties for their services, assuring you of their commitment to the quality and longevity of their repairs. This not only instills confidence in their work but also serves as a testament to their dedication to ensuring your safety on the road.
for quality collision repair call us at (713)243-3535
Safety as a Priority
Understanding that the implications of subpar collision repair can extend beyond the cosmetic appearance of your vehicle is crucial. Compromising on the quality of repair might lead to structural vulnerabilities, potentially jeopardizing the safety of the vehicle's occupants during future accidents. By prioritizing safety through quality collision repair, you are actively investing in the well-being of yourself and others on the road.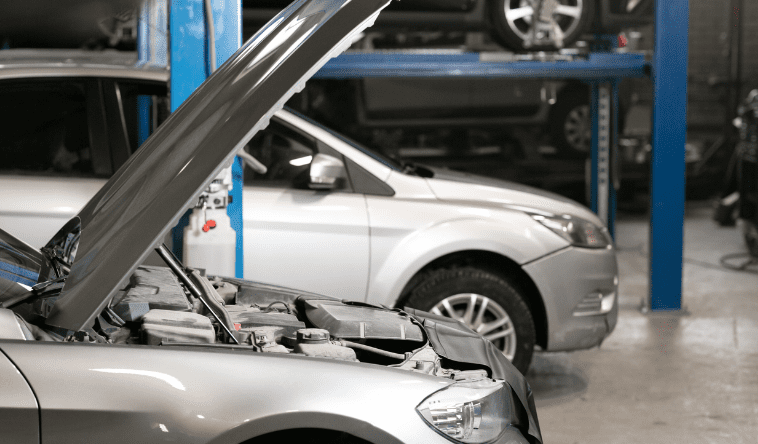 Long-Term Value Retention
Quality collision repair plays a significant role in retaining the long-term value of your vehicle. Opting for a reputable repair service ensures that your vehicle maintains its market value by addressing both visible and hidden damages. By restoring your vehicle to its pre-collision state, you are safeguarding its investment value and securing a higher resale value should you choose to part ways with it in the future.
The Assurance of Expertise
Choosing a trusted collision repair service offers the assurance of expertise and experience. These professionals understand the intricacies of various vehicle models and brands, allowing them to provide tailored and comprehensive repair solutions. Their attention to detail and commitment to excellence serve as a testament to their dedication to providing top-notch services for their clients.
Why is quality collision repair important?
Quality collision repair is vital as it guarantees the safety of the vehicle's occupants by restoring its structural integrity, ensuring optimal performance, and preserving its resale value.
How to choose a quality collision repair shop?
To choose a quality collision repair shop, you should consider the following factors:
Certifications: Look for a shop that is certified by the National Institute for Automotive Service Excellence (ASE) or the Inter-Industry Conference on Auto Collision Repair (I-CAR). These certifications indicate that the shop has trained technicians who follow industry standards.
Reviews: Read online reviews of different collision repair shops in your area. Pay attention to both the positive and negative reviews, and get a sense of what other customers have liked and disliked about each shop.
Warranties: Ask about the type of warranty offered by the repair shop. A good shop will offer a warranty on their work, typically for at least 12 months.
Parts and materials: Ask about the type of parts and materials used by the repair shop. Ideally, the shop should use original equipment manufacturer (OEM) parts, which are designed to fit your vehicle perfectly. If OEM parts aren't available or too expensive, ask if the shop uses high-quality aftermarket parts.
Customer service: Choose a shop that has good customer service. The staff should be friendly and helpful, and they should be willing to answer any questions you have about the repair process.
collision repair cost examples in 2023: Real-Life Examples Unveiled
The benefits of quality collision repair
Investing in quality collision repair yields numerous benefits, including the restoration of the vehicle's structural integrity, the assurance of optimal safety for its occupants, the preservation of its market value, and the prevention of potential long-term issues that may arise from subpar repairs.
High-quality repair also provides peace of mind, knowing that your vehicle has been restored to its pre-collision condition with precision and care, ensuring a smooth and secure driving experience.
signs of a quality collision repair shop
Certified technicians
State-of-the-art equipment
Lifetime warranty
Customer satisfaction guarantee
How to prepare your car for collision repair?
To prepare your car for collision repair, you should follow these steps:
Wash and vacuum your car. This will make it easier for the repair shop to assess the damage and begin the repair process. Gather all relevant documentation. This includes your insurance policy information, the police report (if applicable), and any other documentation related to the accident.
Explain the damage to the shop manager. Be as specific as possible about the damage, and point out any areas that you are particularly concerned about.
Remove any personal belongings from your car. This includes things like child safety seats, GPS devices, and other valuables.
Ask about the shop's repair process and timeline. This will help you to understand what to expect and when you can get your car back.
additional tips
If your car is still driveable, you can drive it to the repair shop. However, if your car is not driveable, you will need to have it towed.
If you have rental car coverage under your insurance policy, you may be able to rent a car while your car is being repaired.
If you are unsure about anything, don't be afraid to ask the repair shop staff for help. They are there to assist you and to make sure that your car is repaired properly.
By following these tips, you can help to ensure that your car is repaired quickly and efficiently.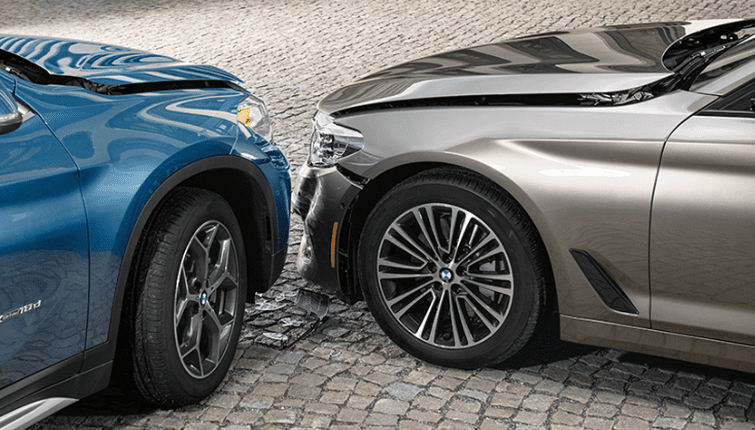 How to ensure that you are satisfied with your collision repair
Ensuring satisfaction with your collision repair involves several key steps.
Firstly, opt for a reputable repair center with certified technicians and a track record of quality service. Communicate your specific expectations clearly and thoroughly to the repair team, ensuring they understand your requirements.
Regularly inquire about the progress of the repairs and request updates as needed. Before finalizing the repair, conduct a comprehensive inspection to verify that all aspects have been addressed to your satisfaction. If any concerns arise post-repair, promptly communicate them to the repair center for swift resolution.
contact us for quality collision repair at our body shop
At Westside Collision Center, we understand that being in a car accident can be a stressful experience. That's why we're here to help you every step of the way, from getting your car towed to our body shop to completing the repairs and getting you back on the road.
Our experienced technicians are certified in collision repair and use only the highest quality parts and materials. We also offer a lifetime warranty on our work, so you can rest assured that your car is in good hands.
If you've been in a car accident, don't hesitate to contact us today. We're here to help you get your car back to its pre-accident condition.
Conclusion
In conclusion, the quality of collision repair directly impacts the safety, value, and longevity of your vehicle. By prioritizing quality over expedience, you are not only safeguarding your investment but also ensuring the safety of yourself and others on the road. Opting for a reputable collision repair service that employs certified technicians, uses genuine parts, and upholds rigorous quality checks is essential in guaranteeing the optimal functionality and safety of your vehicle post-collision.