Are you in Katy, TX, and in need of auto collision repair katy tx? we will explore the common types of auto collision damage that can occur in Katy and the importance of finding a reliable auto collision repair service.
Whether you're searching for a reputable body shop to get your vehicle back on the road or need expert auto collision repair Katy tx area, we've got you covered.
With certified technicians, industry-leading expertise, and a commitment to quality work, you can trust our team to make your car look as good as new in no time. Don't let a collision slow you down
Common Damage Types of Auto Collision Katy TX
When it comes to auto collision damage in Katy, TX, there are several common types that vehicle owners may encounter.
Knowing these types can help you better understand the extent of the damage and the repair process involved. Here are 10 common types of auto collision damage in Katy:
1- Dents and Dings: Small impacts can result in dents and dings on the vehicle's body, requiring professional repair.
2- Scratches and Scuffs: Surface-level damages like scratches and scuffs can occur from minor collisions or contact with objects.
3- Bumper Damage: The front or rear bumper can suffer damage, including cracks, dents, or misalignment, often in low-speed collisions.
4- Frame Misalignment: High-impact collisions can cause the vehicle's frame to become misaligned, affecting its structural integrity.
5- Glass Damage: Collisions can lead to cracked or shattered windows and windshields, requiring immediate repair or replacement.
6- Paint Damage: The vehicle's paint can chip, peel, or fade due to collision impact, requiring touch-up or full repainting.
7- Wheel and Tire Damage: Collisions can cause wheel misalignment, bent rims, or tire damage, affecting the vehicle's handling and safety.
8- Suspension Damage: Impact from collisions can damage the suspension system, leading to poor ride quality and compromised control.
9- Mechanical Component Damage: Auto collisions can damage various mechanical components, such as the engine, transmission, or exhaust system, requiring repair or replacement.
10- Airbag Deployment: In severe collisions, airbags deploy to protect occupants. After deployment, the airbags and related components need replacement.
certified Repair Services at auto collision repair Katy tx
At Katy Auto Collision Repair Katy TX, we offer a wide range of services to cater to all your auto collision repair needs.
Our collision repair services encompass everything from minor dents and scratches to major structural repairs.
When you bring your vehicle to our collision center, you can trust that we will take care of it like it's our own. We understand the importance of quality work and guarantee that our services will meet the highest standards.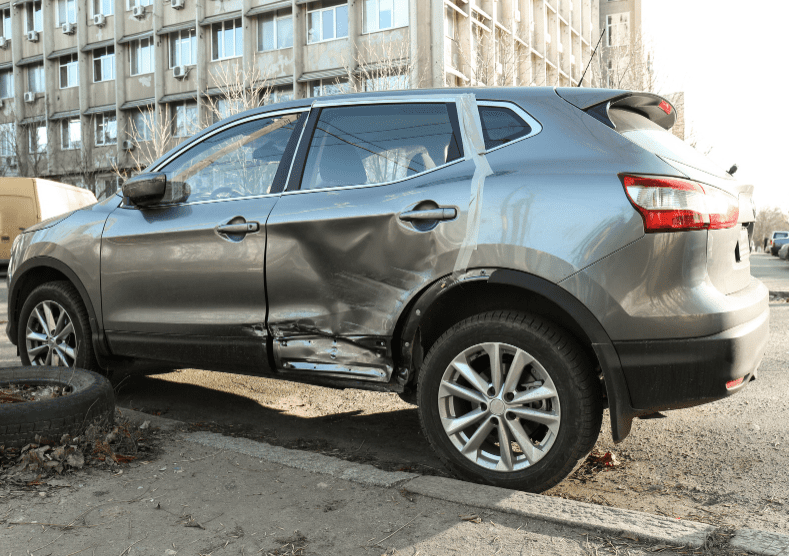 At auto collision repair katy tx, we offer a range of services, including:
Auto body repair: Our team specializes in repairing body damage caused by collisions, ensuring that your vehicle looks great again.
Frame repair: We have the expertise to straighten and repair the frame of your vehicle, restoring its structural integrity.
Dent and scratch removal: From minor door dings to larger dents and scratches, we have the tools and skills to restore your vehicle's appearance.
Paint refinishing: Our skilled painters can match the color of your vehicle's original paint, providing a seamless finish after repairs.
Bumper repair and replacement: We can repair or replace damaged bumpers, ensuring that they are properly aligned and functioning.
Wheel alignment: If your vehicle's wheels are misaligned due to a collision, we can realign them to ensure proper handling and tire wear.
Glass replacement: If your windshield or windows have been damaged in a collision, we can replace them using high-quality glass.
Paintless dent repair: For minor dents, we offer paintless dent repair, which involves gently massaging the dent out without the need for repainting.
24-hour towing service: If your vehicle is not drivable after a collision, we can arrange for towing to our facility, so you don't have to worry about finding a reliable towing service.
Lifetime guarantee: We stand behind the quality of our work and offer a lifetime guarantee on all collision repairs performed at our facility.
for auto collision repair call us at (713)243-3535
Tips for choosing the best auto collision repair Katy tx
If you're in Katy, TX, and in need of auto collision repair Katy tx, it's important to choose the right shop to ensure that your vehicle is repaired.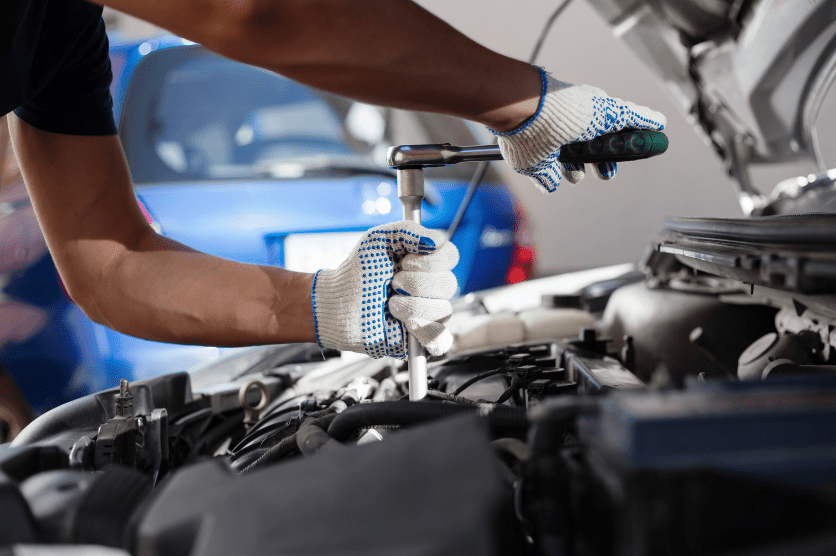 Here are some tips for choosing the best auto collision repair Katy TX:
Look for certified technicians who are trained to work on your specific vehicle's make and model.
Choose a shop that offers a guarantee on their work and has good reviews from satisfied customers.
Make sure the shop uses high-quality parts and equipment to ensure that your vehicle is restored to its pre-accident condition.
Check if the shop works with your insurance company for a stress-free repair process.
Make sure the shop provides an accurate estimate for the cost of repairs and has a good communication system to keep you informed throughout the process.
By following these tips, you can choose the best auto collision repair Katy and get your vehicle back on the road safely and looking as good as new.
contact us now
Don't let auto collision damage hold you back. Contact an auto collision repair Katy TX today and trust their industry-leading expertise to restore your vehicle quickly and with the quality you deserve.