In the realm of vehicle ownership, unforeseen accidents and collisions are unfortunate but ever-present realities. When such incidents occur, the urgency of restoring your vehicle to its pre-accident condition becomes paramount. Yet, the last thing you want during such a stressful time is to embark on a prolonged quest to locate a reputable body shop. That's precisely where the convenience of finding a "body shop collision repair near me" enters the scene.
In this extensive guide, we will navigate the intricate landscape of collision repair, addressing everything you need to know about finding the best local body shop to cater to your collision repair needs. From the significance of choosing a nearby body shop to initiating your search, visiting potential repair centers, asking pertinent questions, and finally making an informed decision, we will leave no stone unturned.
The Significance of Choosing a Nearby Body Shop
1. Embracing Convenience
It's no secret that dealing with collision repair can be a nerve-wracking experience. The inconvenience of transporting your damaged vehicle over long distances only exacerbates the stress. Opting for a body shop located near your residence or workplace translates to a more convenient and hassle-free experience. From dropping off your vehicle to picking it up after the repairs, proximity is key to minimizing disruptions to your daily routine.
2. Speedy Turnaround
Time is of the essence when it comes to collision repair. Local body shops are renowned for their ability to offer quicker turnaround times. This means you can have your vehicle back on the road promptly, reducing the inconveniences associated with prolonged repair processes. Whether it's for work, family commitments, or simply peace of mind, a local body shop can save you valuable time.
collision repair in houston tx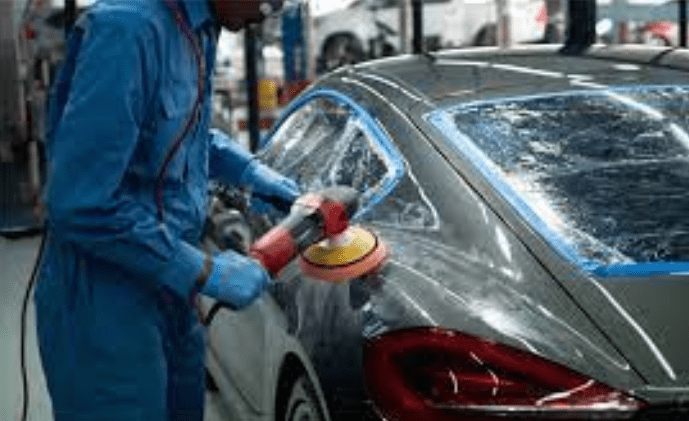 Initiating Your Search for "body shop collision repair near me"
1. Harnessing the Power of Online Search
In today's digital age, the internet is your most potent tool for initiating your search. Kickstart your quest by conducting a straightforward online search using the keywords "body shop collision repair near me." This simple query will yield a comprehensive list of nearby body shops, putting you on the right path.
2. Reviews and Ratings Matter
Once you've compiled a list of potential options, it's time to delve into the world of customer reviews and ratings. Platforms like Yelp, Google, and Angie's List provide valuable insights into the quality of service offered by different body shops. Customer experiences and feedback serve as a guiding light in your decision-making process. Look for patterns of excellence, consistent positive reviews, and high ratings when assessing your options.
3. Seek Recommendations
Never underestimate the power of personal recommendations. Reach out to friends, family, coworkers, and acquaintances who have had firsthand experience with local body shops. Their anecdotes and insights can be invaluable in narrowing down your choices. Personal recommendations often come with the assurance of quality and trustworthiness.
Paying a Visit to the Body Shop
1. Scrutinize the Facility
Once you've narrowed down your list to a select few body shops, it's time to take the next step: scheduling visits. A physical visit to the repair facilities allows you to assess critical factors. Look for signs of cleanliness, organization, and the presence of state-of-the-art technology. A well-maintained and well-equipped facility is often indicative of professionalism and a commitment to quality work.
2. Engage in Dialogue About the Repair Process
Engaging in meaningful conversations with the staff is crucial during your visits. This is your opportunity to gain insight into the repair process. A reputable body shop collision repair near me should be transparent about the steps involved in repairing your vehicle. They should also provide a clear and detailed estimate, ensuring you have a comprehensive understanding of what to expect. Clarity and transparency are paramount in establishing trust.
West Side Collision – Best Body Shop In Houston TX
Posing Pertinent Questions
1. Insurance Compatibility
Navigating the complexities of insurance claims can be a daunting task. To simplify this process, inquire whether the body shop collaborates with your insurance provider. Insurance compatibility can streamline the claims process, making it less cumbersome and more efficient. It's a practical aspect that should not be overlooked.
2. Assessing Experience
The experience of the body shop is a critical factor to consider. Specifically, inquire about their experience with your particular make and model of vehicle. Repairing different vehicle types can present unique challenges, and experience often translates to expertise. A body shop with a track record of successfully handling vehicles similar to yours is a reassuring choice.
3. Warranty Assurance
Repairing your vehicle is an investment in its longevity and your safety. To ensure that this investment is protected, ask about warranties on repairs. A trustworthy body shop collision repair near me should confidently stand behind its work with a robust warranty. A warranty offers peace of mind, assuring you that the repair center is committed to the quality and durability of its services.
Making the Final Decision
Body shop collision repair near me balancing Cost and Value
While cost is an important factor to consider, it should not be the sole determinant in your decision-making process. Instead, assess the overall value offered by each body shop. Quality repairs, exceptional service, and peace of mind.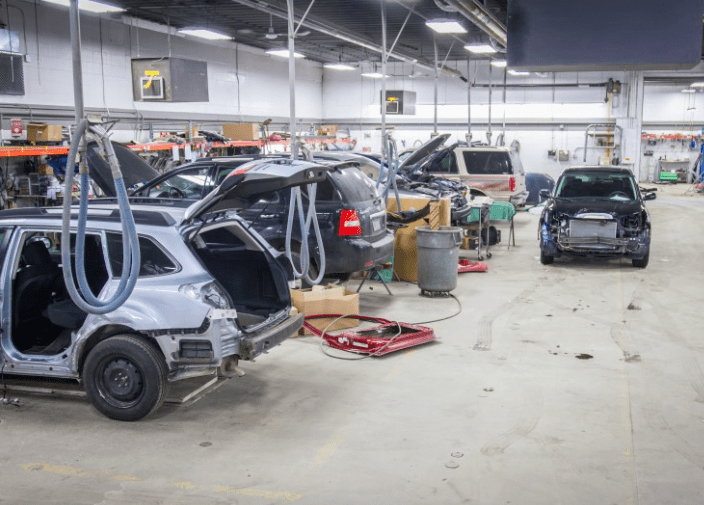 contact us for choosing "body shop collision repair near me"
When it comes to selecting the perfect "body shop collision repair near me," Westside Collision Center" is your trusted partner. We understand that convenience and quality matter most when you're dealing with collision repair. That's why we're here to offer you a seamless and customer-centric experience.
Our skilled technicians and state-of-the-art facilities are ready to cater to all your collision repair needs. From minor dents to comprehensive repairs, we've got you covered. We work with your insurance company to ensure a hassle-free process, contact us today.
Conclusion for body shop collision repair near me
In conclusion, your journey to finding the best "collision repair near me" is an important one. Whether you've experienced a minor dent or significant damage, choosing a trusted body shop is paramount.  we understand the significance of this decision, and we're here to make it easier for you.
Our commitment to quality, transparency, and community-driven service sets us apart. We prioritize your convenience, safety, and satisfaction throughout the entire collision repair process.