Best collision center near me
If you search for "best collision center near me", Welcome to the premier collision repair center, At our company, we take pride in being the best collision center in the area, offering top-notch services for all your auto body needs.
Whether you're in need of collision repair, dent removal, car painting, or any other type of auto body work, our skilled technicians are here to provide you with the highest quality service and craftsmanship.
Why our company – the best collision center near me
As a trusted and certified auto body shop, we are committed to providing you with a hassle-free experience from start to finish. Our team of certified technicians is equipped with state-of-the-art tools and technology to ensure that your vehicle is properly repaired and restored to its original condition.
 We work with all major insurance companies to make the repair process as seamless as possible, and we stand behind our work with a lifetime guarantee.
At Westside Collision Center, we understand that getting your vehicle back on the road quickly is a top priority. That's why we offer rental car services to ensure you can stay mobile while your car is being repaired. Our dedicated team is here to guide you through the entire repair process, from the initial free estimate to the final inspection, and we strive to exceed your expectations every step of the way.
We are proud to have a loyal customer base that includes satisfied individuals, families, and even fleet managers. Our commitment to excellence and our dedication to customer satisfaction is evident in our customer reviews and the quality of our work.
Whether you need minor dent repair, windshield replacement, bumper alignment, or extensive collision repair, you can trust our company to provide the best service and results.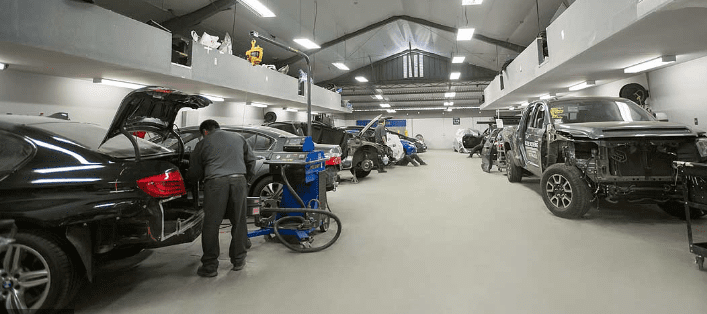 What are some popular services for body shops?
Sure, here are some popular services for body shops:
Collision repair: This is the most common service offered by body shops. It involves repairing damage to the exterior of a vehicle, such as dents, scratches, and cracks.
Paintless dent repair: This is a newer technique for repairing dents that do not require any paint. It is a more affordable option than traditional dent repair, and it can often be done without having to remove the bumper or other body panels.
Windshield repair and replacement: Windshield damage is another common problem that body shops can fix. They can repair small chips and cracks, or they can replace the windshield entirely.
Auto glass: Body shops can also replace other types of auto glass, such as side windows and rear windows.
Auto paint: Body shops can also paint your car, whether you need a new paint job after an accident or you just want to change the color of your car.
Frame alignment: If your car's frame is damaged in an accident, it will need to be aligned. This is a complex process that requires specialized equipment.
Bodywork: Body shops can also perform other bodywork, such as replacing body panels, repairing rust, and restoring your car to its original condition.
How do you find the best collision center near me?
Finding the best body shops in your area involves a few key steps:
1- Research Online: Use search engines and review websites to find body shops near you. Look for those with high ratings and positive reviews from previous customers.
2- Ask for Recommendations: Seek recommendations from friends, family, or coworkers who have had positive experiences with local body shops.
3- Check Credentials: Look for certifications like I-Car or ASE, which indicate a shop's expertise and commitment to quality work.
Visit the Shop: Take a visit to the body shops you're considering. Assess their cleanliness, organization, and the friendliness of the staff.
Request Estimates: Obtain written estimates from a few different shops for comparison. Make sure the estimates are detailed and include all necessary repairs.
Inquire About Warranties: Ask about warranties offered for their repairs. Reputable shops usually provide a warranty on their work.
Insurance Approval: If you're dealing with an insurance claim, ensure that the body shop is approved by your insurance company.
Trust Your Gut: Ultimately, trust your instincts. Choose a body shop that makes you feel confident in their abilities and comfortable with their approach.
By following these steps, you can identify and select the best body shop in your area to meet your collision repair needs.
for colision repair call us at (713)243-3535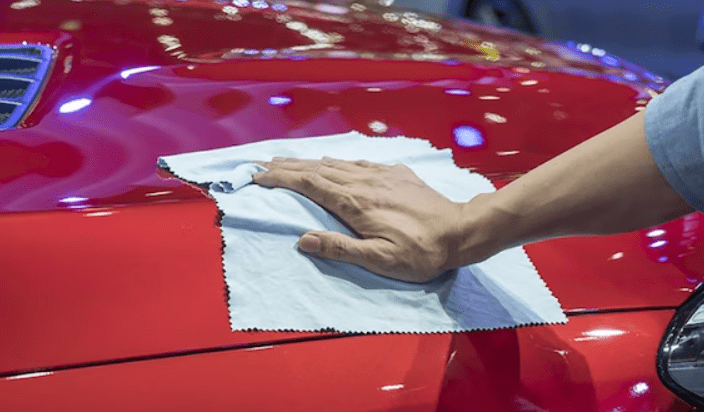 Contact our company for the best collision center near me
Connect with us to experience excellence at the best collision center near me. Our dedicated team, state-of-the-art methods, and superior quality stand out in the realm of auto collision repair. Reach out now for the ultimate solution.
Conclusion for best collision center near me
In your pursuit of top-tier auto body care, look no further than our esteemed collision center – the best collision center near me. We take pride in delivering unmatched expertise and exceptional service.
Our certified technicians utilize cutting-edge technology and meticulous techniques to restore your vehicle's beauty and performance. From dent repair to precision painting, we ensure every detail is perfected. With a focus on customer satisfaction, we offer a lifetime warranty, standing behind our work.
Trust the best collision center near me to exceed your expectations and have your vehicle back on the road, flawlessly restored and looking its finest.