Cheap Collision Repair Near MeWhen it comes to auto body repairs, finding a trusted and reliable collision center is crucial. If you're in need of top-notch repair services for your vehicle, look no further than Westside Collision Center. With our extensive experience and dedication to customer satisfaction, we are proud to be one of the leading names in the industry.
Choosing Westside Collision Center: Excellence in Auto Body Repair Services
At Westside Collision Center we understand the importance of providing high-quality repair work to restore your vehicle to its pre-accident condition. Our skilled technicians specialize in a wide range of auto body repairs, from minor scratches and dents to major collision damage.
We offer a comprehensive range of services to meet your auto body repair needs. From computerized diagnostics and paintless dent repair to full-body work and auto painting
At Westside Collision Center, customer satisfaction is our top priority. We work closely with all major insurance companies, making the repair process as smooth and hassle-free as possible. Our team can assist you with insurance claims, providing accurate estimates and working to guarantee that your vehicle receives the necessary repairs.
Services provided by Westside Collision Center
Our services include:
Collision Repair: We are a trusted name in collision repair. Our experienced technicians have the expertise to handle all types of collision damage, from minor dents to extensive structural repairs.
Auto Body Repair: From scratches and dings to paint damage and panel replacements, our auto body repair services cover a wide range of issues.
Paintless Dent Repair: For minor dents that have not caused any paint damage, our paintless dent repair technique is the ideal solution. we can restore the shape of your vehicle's body without the need for painting or body filler.
Bumper Repair: Whether your bumper has suffered a minor scratch or significant damage, our technicians specialize in bumper repair.
Auto Painting: Our skilled painters are experienced in auto painting services, utilizing high-quality paint materials and precise color-matching techniques.
Insurance Claims Assistance: Dealing with insurance companies can be a hassle. We are here to help! Our knowledgeable staff will guide you through the insurance claims process.
working directly with your insurance company to ensure a smooth and efficient resolution.
Finding the Best Collision Repair Near Me: Your Ultimate Guide
Comprehensive Vehicle Maintenance Services at Westside Collision Center
At Westside Collision Center, we offer a range of comprehensive vehicle maintenance services to keep your vehicle in prime condition. These services include:
Engine Tune-Ups: Our skilled technicians perform thorough inspections, spark plug replacements, fuel system cleaning, and other necessary adjustments to optimize your engine's performance.
Oil Changes: Regular oil changes are essential for maintaining the health of your engine. We use high-quality oils and filters to ensure proper lubrication and prevent engine damage.
Brake Inspections and Repairs: Our expert technicians conduct brake inspections to assess the condition of your brake pads, rotors, and calipers.
Tire Services and Wheel Alignments: We provide tire rotations, wheel balancing, and wheel alignments to maximize tire longevity, improve fuel efficiency, and enhance vehicle handling.
Battery Inspections and Replacements: Our team checks your battery's health and performs replacements when necessary.
Fluid Checks and Flushes: We inspect and top off essential fluids such as coolant, transmission fluid, power steering fluid, and windshield washer fluid.
for westside collision repair call us at (713) 243-3535
How does Westside Collision Center ensure customer satisfaction?
Westside Collision Center is committed to providing excellent customer service and ensuring customer satisfaction. Here are some ways that they achieve this:
1- Free Estimates: Westside Collision Center provides free estimates for all of our services, allowing customers to get an accurate idea of the cost of repairs before committing to the work.
2- Lifetime Warranty: We offer a lifetime warranty on all repairs, giving customers peace of mind and ensuring that any issues that arise after the repair will be covered.
3- Assistance with Insurance Claims: Westside Collision Center works with all insurance companies and can assist customers with the claims process.
4- Quality Workmanship: Our experienced technicians use state-of-the-art equipment and the latest repair techniques to ensure that all repairs are done to the highest standards of quality.
5- Customer Communication: Westside Collision Center values clear and effective communication with our customers, keeping them informed throughout the repair process and answering any questions.
6- Customer Feedback: We regularly request feedback from customers to ensure that they are meeting their needs and expectations, and use this feedback to improve our services.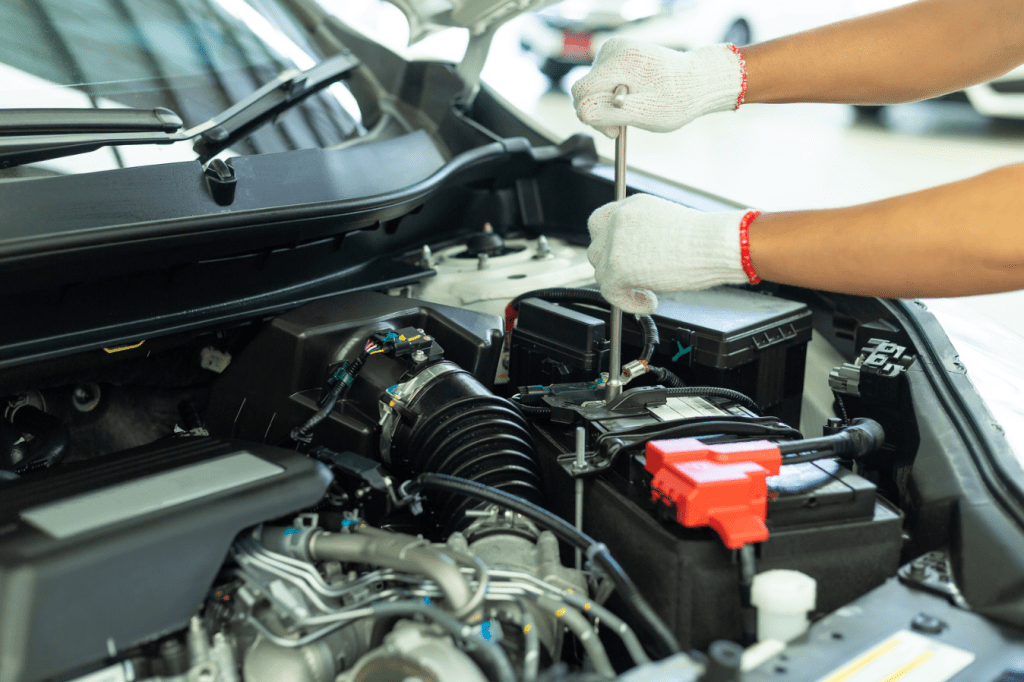 Read also Why West Side Auto Body Is Your Partner After Accidents
5 Steps To Insure The Quality Of Westside Collision Center
Here are the steps to insure the quality of Westside Collision Center:
1- Choose a reputable collision center: Do some research online and ask around for recommendations. Look for a center that is certified by the manufacturer of your vehicle, as this means that they have met the highest standards of quality.
2- Get multiple estimates: Don't just go with the first estimate you get. Get quotes from at least three different centers to make sure you're getting the best price.
3- Ask about the repair process: Make sure you understand what will happen to your car during the repair process. Ask about the type of materials that will be used and how long the repair will take.
4- Get everything in writing: Before you sign any paperwork, make sure you have a clear understanding of the terms of the repair. This should include the estimated cost, the timeline for completion, and the warranty.
5- Stay involved in the repair process: Don't just drop your car off and forget about it. Check-in with the center regularly to make sure the repair is going according to plan.
Contact To Westside Collision Center
If you're in need of collision repair or any auto body work, don't hesitate to contact us today. Our friendly and knowledgeable staff will be more than happy to provide you with a free estimate and answer any questions you may have.
Conclusion for Westside Collision Center
In conclusion, Westside Collision Center is your premier destination for exceptional auto body repair services. As a top-rated collision center and auto body shop.
we specialize in repairing vehicles to their pre-accident condition with the highest level of expertise and attention to detail. Our certified technicians and state-of-the-art repair facility ensure that your vehicle receives top-quality care, We handle all types of repairs, from major collision damage to minor cosmetic fixes