Westside auto body and paint for My Vehicle
Your vehicle isn't just a means of transport; it's a reflection of your style and an essential part of your daily life. When it comes to safeguarding its integrity and appearance, Westside Auto Body is your trusted partner.
Our auto body shop is dedicated to providing top-tier Westside auto body and paint that not only restore your vehicle to its former glory but also enhance its longevity and safety.
we'll delve into the pivotal role that quality auto body repair and painting play in preserving the condition and aesthetics of your cherished vehicle. Whether you've experienced a collision or simply want to revamp your car's look, Westside Auto Body is the premier choice for drivers in Lancaster and the surrounding areas.
Westside Collision Center is the first choice for Westside Auto Body and paint
Our commitment to customer service and satisfaction is unmatched. We provide free estimates, work seamlessly with insurance companies, and ensure that your vehicle receives the professional care it deserves. Our certified technicians utilize state-of-the-art equipment and techniques to guarantee that the job is done right the first time.
At Westside Auto Body, we not only repair vehicles; we go above and beyond expectations, turning every job into a masterpiece. Our reputation for excellence, outstanding reviews, and the honor of being voted AV's best body shop speaks volumes about the quality of our work.
Stay tuned as we take you through our exceptional services, customer testimonials, and answers to frequently asked questions. When it comes to your vehicle, trust Westside Auto Body to provide top-quality repair and painting services that will leave you delighted.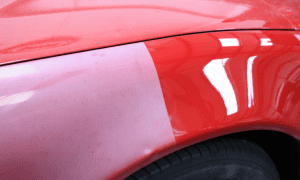 Steps for Quality Westside auto body and paint for My Vehicle
Step 1: Assess the Damage
Begin by carefully examining your vehicle for any visible auto body damage, including dents, scratches, or more severe collision-related issues. Take note of the extent of the damage and its location on the vehicle.
Step 2: Contact Westside Auto Body
Reach out to Westside Auto Body, your trusted local auto body shop in Quartz Hill, CA, by visiting our website or calling our customer service hotline. We specialize in collision repair, ensuring your vehicle gets the expert attention it needs.
Step 3: Schedule a Free Estimate
Our friendly and professional staff will schedule a convenient time for you to bring your vehicle to our certified repair center. During this visit, we will provide a free estimate for the repair work required, ensuring transparency in the process.
Step 4: Work with Insurance Companies
If your vehicle damage is covered by insurance, rest assured that we have experience working with various insurance companies. We'll guide you through the necessary paperwork and communication with your insurer to streamline the claims process.
Step 5: Trust Our Expert Technicians
Our certified technicians, equipped with state-of-the-art equipment, will take care of your vehicle's repair needs. We pride ourselves on doing an awesome job, always going above and beyond to ensure your vehicle is repaired properly.
Step 6: Exceptional Auto Painting
If your vehicle requires auto painting to restore its aesthetics, our auto painting experts will refinish your vehicle with top-quality paint, ensuring a flawless finish that meets or exceeds your expectations.
for westside auto body and paint call us at (713)243-3535
Step 7: Regular Updates
Throughout the repair process, we'll keep you informed about the progress of your vehicle. You can trust that the work is being done right the first time, with meticulous attention to detail.
Step 8: Ensuring Your Satisfaction
Customer satisfaction is our priority. We take pride in delivering great work and ensuring your vehicle is back on the road in its pre-damage condition. Our exceptional service is reflected in the outstanding reviews we receive from satisfied customers.
Step 9: Frequently Asked Questions
If you have any questions about the repair process or need assistance with any aspect of your vehicle's repair, don't hesitate to ask. We're here to provide answers and address any concerns.
Step 11: Trust Westside Auto Body
With our stellar reputation and the honor of being voted AV's best body shop, you can trust Westside Auto Body as your reliable partner for all your auto body repair and painting needs.
Step 12: Enjoy Your Vehicle
Once your vehicle is repaired and restored to its former glory, take to the road with confidence, knowing that your vehicle received the utmost care and attention from our team of experts.
Your vehicle is more than just transportation; it's a valuable asset. When you choose Westside Auto Body, you're choosing top-quality service, exceptional workmanship, and a commitment to exceeding your expectations. Visit Westside Auto Body or contact us today to experience the difference that our professional Westside auto body and paint services can make for your vehicle.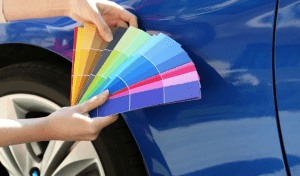 Tips to Protect the paint of my vehicle in Houston
Houston is a great city, but it's also a tough one on your vehicle's paint. The hot, humid weather, combined with the city's abundance of pollen and other airborne pollutants, can take a toll on even the best-maintained car.
Here are a few tips on how to protect your vehicle's paint in Houston:
Park in the shade whenever possible. This will help to reduce the amount of UV exposure your car receives, which can fade and damage the paint.
Wash your car regularly. This will remove dirt, dust, and other pollutants that can scratch and damage the paint. Be sure to use a mild soap and water solution, and avoid using harsh chemicals or abrasive cleaners.
Wax your car at least once every few months. Wax creates a protective barrier that helps to repel dirt, water, and other pollutants. It also helps to keep the paint looking shiny and new.
 professionally paint-protected. This involves applying a thin layer of transparent film to the paint, which helps to protect it from scratches, chips, and other damage.
If your vehicle's paint has already been damaged, you can take it to Westside Body and Paint at Westside Collision Center, for repairs. our center specializes in auto body repair and paint, and our team of experienced technicians will have your vehicle looking its best again in no time.
Here are three ways to protect your vehicle's paint in Houston with our Westside Body and Paint:
Get a professional paint protection job. our center uses the highest quality paint protection products and techniques to protect your vehicle's paint from the elements.
Have your car detailed regularly. at our Westside Body and Paint offers a variety of detailing services that can help to remove dirt, dust, and other pollutants from your car's paint. we can also apply wax or sealant to protect your paint and keep it looking its best.
Why Quality Westside auto body and paint Important for My Vehicle
Quality Westside auto body and paint are of paramount importance for your vehicle, and here's why:
Safety: Auto body repair is not just about aesthetics; it's about ensuring your vehicle's structural integrity. In the event of a collision, a well-repaired vehicle is more likely to protect you and your passengers. Westside Auto Body specializes in collision repair and ensures that your vehicle is restored to its pre-accident safety standards.
Aesthetics: A well-maintained vehicle not only looks good but also holds its value better. Quality Westside auto body and paint services provided by professionals can make your vehicle look as good as new, enhancing its overall appearance and appeal.
Insurance Requirements: Many insurance companies require that repairs be done at certified auto body shops like Westside Auto Body. This ensures that the repair work is done correctly, meets both safety and aesthetic standards, and that the insurance claim process goes smoothly.
Longevity: Properly repaired and painted vehicles tend to last longer. Rust and corrosion can set in when damaged areas are left untreated. Westside Auto Body employs certified technicians who go above and beyond to repair your vehicle, ensuring it stays in great shape for years to come.
Resale Value: When it's time to sell or trade in your vehicle, having a well-maintained exterior can significantly increase its resale value. Quality auto body repair and paintwork make your vehicle more attractive to potential buyers.
Environmental Responsibility: Reputable auto body shops like Westside Auto Body take steps to minimize their environmental impact. They recycle materials whenever possible, contributing to a greener planet while delivering top-quality results.
Customer Satisfaction: Your satisfaction matters. Customer service is a priority at Westside Auto Body, with friendly staff who take care of your vehicle as if it were their own. Their exceptional service and attention to detail often exceed customer expectations, as reflected in outstanding reviews.
In conclusion, quality westside auto body and paint provided by professionals at certified auto body shops like Westside Auto Body in Quartz Hill, CA, are essential for your vehicle's safety, longevity, aesthetics, and resale value. Don't compromise when it comes to the care of your vehicle; ensure it receives top-quality service from experts who go above and beyond to satisfy your needs.
Contact us for Westside auto body and paint
Contact us today or visit our facility, and let us ensure your car receives the care it deserves, going beyond your expectations every time. Your vehicle's journey to perfection starts here.