When it comes to Fulshear car repair, there's one name that stands out in the community – Westside Collision Center. Located in the heart of Fulshear, TX, our automotive repair shop has been serving the residents of Katy, Fulshear, and the surrounding areas for years. In this comprehensive article, we will delve into the world of Fulshear car repair, covering everything from our professional services to the importance of regular maintenance. We'll also touch upon the best auto repair shops in Fulshear, including our very own Westside Collision Center.
The Importance of Fulshear Auto Repair
Maintaining Your Vehicle's Health
Every car owner knows that regular maintenance is the key to ensuring their vehicle's longevity and performance. Fulshear, TX, with its varying weather conditions and road surfaces, can be particularly demanding on your car. From the scorching heat of summer to occasional heavy rains, your vehicle faces constant challenges. This is where professional Fulshear car repair services come into play.
Professional Service You Can Trust
At Westside Collision Center, we take pride in our commitment to excellence. Our team of experienced and certified technicians is dedicated to providing the highest level of service to our customers. Whether you need a simple oil change or a complex engine repair, we have the skills and expertise to get the job done right the first time.
The Range of Services We Offer
As a full-service Fulshear car repair shop, we offer a wide range of services to meet all your automotive needs. Here are some of the services we provide:
 1. Tire Repair and Replacement
Tires are your vehicle's first line of defense on the road. We offer tire repair and replacement services to ensure that your tires are in optimal condition, providing safety and stability while driving in Fulshear.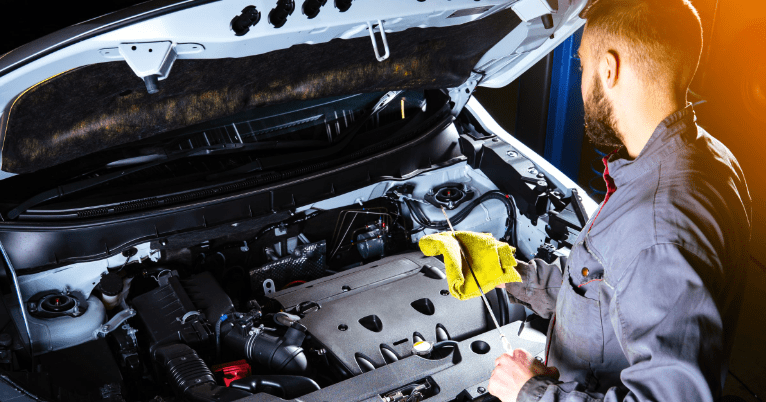 2. Brake Repair and Inspection
Brakes are one of the most critical components of your vehicle. Our technicians are skilled in brake repair and inspection, ensuring that your vehicle can stop safely when you need it to.
3. Engine Repair and Maintenance
The engine is the heart of your car, and it requires regular care. We provide engine repair and maintenance services to keep your vehicle running smoothly.
4. Oil Change and Inspection
Regular oil changes are essential for the health of your engine. We offer professional oil change services, along with a thorough inspection to catch any potential issues early.
Our Convenient Location
Our Fulshear car repair shop is strategically located for your convenience. Whether you're in Katy, Fulshear, or the surrounding areas, our central location makes it easy to schedule an appointment and get the service you need.
Auto Body Repair In Fulshear, TX
Common Car Repair Issues in Fulshear, TX
1. Brake Problems: As you navigate the roads of Fulshear, your brakes undergo significant wear and tear. Common brake issues include squeaking or grinding noises, reduced braking efficiency, or a spongy brake pedal. Timely brake repair is essential for your safety on the road.
2. Air Conditioning and Cooling System: Fulshear's hot and humid climate demands a well-functioning air conditioning system. If you notice weak airflow or warm air blowing from your AC vents, it's time to have it inspected and repaired.
3. Engine Troubles: Whether it's a check engine light, strange noises, or reduced performance, engine problems can be a cause for concern. Fulshear car repair shops have the expertise to diagnose and address these issues promptly.
4. Transmission Repairs: Transmission problems can manifest as jerky gear shifts, slipping gears, or unusual noises. A malfunctioning transmission can lead to significant issues if left unattended, making transmission repair crucial.
5. Tire and Alignment Issues: The roads in Fulshear, TX, can be unforgiving, causing wear and tear on your tires and affecting your vehicle's alignment. Regular tire maintenance and alignment checks are essential to prevent uneven tire wear and improve fuel efficiency.
Choosing the Right Fulshear Car Repair Shop
1. Experience: Look for car repair shops in Fulshear with a history of providing reliable service. Experienced technicians are more likely to diagnose and fix issues accurately.
2. Reputation: Read reviews and ask for recommendations from friends and family to find a reputable car repair shop in Fulshear. Positive feedback from satisfied customers is a good indicator of a trustworthy service.
3. Certifications: Ensure that the technicians at the repair shop have the necessary certifications and training to work on your specific vehicle make and model.
4. Transparency: Choose a car repair shop in Fulshear that communicates clearly about the repairs needed, provides detailed estimates, and seeks your approval before proceeding with any work.
5. Warranty: Inquire about the warranties offered for parts and labor. A reputable repair shop should stand behind its work with a warranty.
The Best Auto Repair Shop in Fulshear
The best auto repair shop in Fulshear is undoubtedly Westside Collision Center. With years of experience and a commitment to excellence, we've earned the trust of the local community. We pride ourselves on exceptional customer service, providing clear communication, fair pricing, and timely solutions.
Westside Collision Center vs. other body shops in Fulshear
Westside Collision Center stands out for several reasons:
Experience: With years of experience serving the Fulshear community, Westside Collision Center has a proven track record of excellence.
Full Range of Services: We offer a comprehensive suite of services, ensuring that you can rely on us for all your automotive needs.
Customer Reviews: Our satisfied customers consistently leave positive reviews, praising our professionalism and quality of work.
Convenience: Our central location in Fulshear makes it easy for you to access our services quickly and efficiently.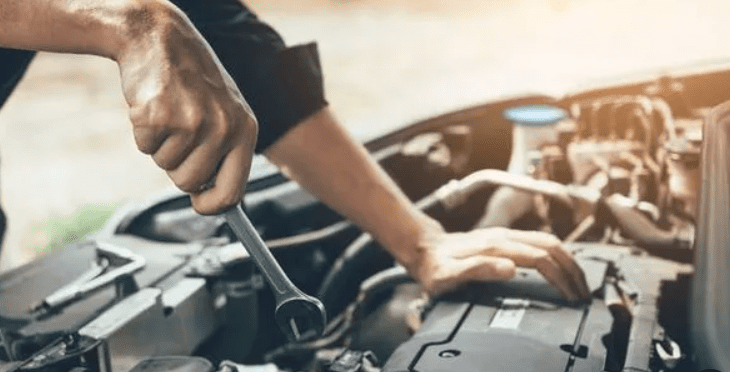 Contact Us for Fulshear car repair
At Westside Collision Center, we are your trusted partner for all your car repair needs in Fulshear, Texas. Whether you're dealing with a minor issue or require extensive repairs, our team of experienced technicians is here to provide you with top-notch service and get you back on the road safely. If you have any questions, need to schedule an appointment, or want to inquire about our services, don't hesitate to get in touch with us.
for Fulshear, car repair call us at (713) 243-3535
Conclusion for Fulshear car repair
When it comes to Fulshear car repair, Westside Collision Center is your trusted partner. We offer a wide range of professional services, from tire repair and brake inspection to engine repair and oil changes. Our commitment to excellence and convenient location make us the top choice for car owners in Katy, Fulshear, and the surrounding areas.
Don't compromise your vehicle's health and safety. Schedule an appointment with Westside Collision Center today and experience the best in Fulshear auto repair. We are dedicated to keeping your car in top condition so you can navigate the roads of Fulshear, TX, with confidence.
For the best auto repair in Fulshear, TX, trust Westside Collision Center – your partner in automotive excellence. Contact us today to schedule your next service appointment and discover why we're the preferred choice for car repair in Fulshear. Your vehicle deserves the best, and so do you.