West Side Autobody: Excellence in Collision Repair
When it comes to auto body repair shops, the name West Side Autobody stands as a shining example of professionalism, expertise, and dedication to customer satisfaction. At West Side Autobody, we understand the stress and inconvenience that follows an accident or collision, and that's why we are here to provide top-notch collision repair services that ensure your vehicle is repaired properly and safely.
Why our West Side Autobody excellence in collision repair
Our highly skilled technicians, certified by leading manufacturers, specialize in comprehensive auto body repair services, from fixing minor dents and fender damage to performing major collision repairs.
We work diligently to make your vehicle look like new, using the highest quality products and equipment to equip it with the quality it deserves.
With our commitment to excellence and outstanding customer service, we have become a recommended choice by insurance companies.
We even provide free estimates to streamline the repair process and ensure transparency every step of the way. Your satisfaction is our top priority, and we aim to make your experience with us nothing short of exceptional.
process at our west side autobody in Houston TX
When it comes to auto body repairs, you deserve the best, and that's precisely what you'll find at West Side Autobody in Houston, TX. Our state-of-the-art auto body shop is your trusted destination for professional, top-quality collision repairs, and paint services.
1. Scheduling Your Appointment with West Side Autobody
The process begins with you. We understand that your time is precious, which is why we make it easy to schedule your appointment with West Side Autobody. Simply give us a call at (713)243-3535, and our friendly staff will help you find a convenient time to bring your vehicle in for an evaluation.
2. Evaluation and Estimate
At our West Side Autobody facility, our experienced automotive body repair professionals will assess the damage to your vehicle. We take this step seriously, as it forms the foundation of our repair process. After a thorough examination, we'll provide you with a clear, detailed estimate, ensuring you have all the information you need.
3. Transparent Communication
We believe in keeping our customers informed throughout the repair journey. At West Side Autobody, we maintain open lines of communication, addressing any questions or concerns you may have. Our professional staff is here to provide you with peace of mind.
4. Precision Repairs by West Side Auto Body Experts
Our certified technicians at West Side Autobody are experts in their field. They specialize in automotive body repair and have the skills to make your vehicle look and perform like new. We use the latest equipment and high-quality paint to ensure a flawless finish.
5. Quality Assurance
Quality is at the heart of what we do. West Side Autobody is committed to delivering professional, top-tier results. Our quality control measures ensure that your vehicle is restored to its pre-accident condition, and we take pride in delivering outstanding results.
Comprehensive Guide to Understanding Prices Collision Centers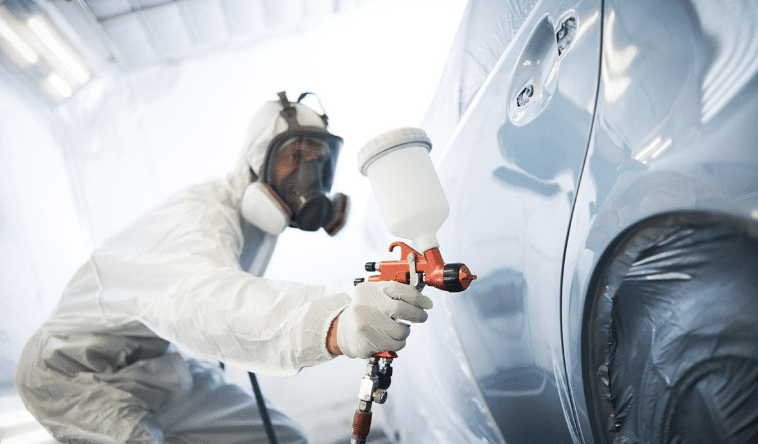 6. Final Inspection and Paintwork
Before we return your vehicle to you, it undergoes a final inspection to ensure that every detail is perfect. Our paintwork is a particular point of pride, as we utilize top-notch materials and techniques to match your vehicle's original finish seamlessly.
At West Side Autobody, we are more than just a body shop; we are your partners in automotive body repair. We take the stress out of collision repairs by offering a streamlined, professional process.
body repair in houston call us at (713)243-3535
Tips to find the best West side autobody in Houston TX
Here are some tips on how to find the best West Side autobody in Houston, TX:
1- Get recommendations from friends, family, or colleagues. This is a great way to start your search and get some honest feedback on local businesses.
2- Read online reviews. There are many websites where you can read reviews of auto body shops. This can be a helpful way to get an idea of the quality of service and customer satisfaction.
3- Contact multiple shops for estimates. This will give you a better idea of the cost of repairs and the level of service you can expect.
4- Ask about the shop's experience and qualifications. Make sure the shop you choose has experience repairing the type of damage your vehicle has sustained.
5- Get everything in writing. This includes the estimate, the scope of work, and the warranty.
6- Don't be afraid to negotiate. Many shops are willing to negotiate on price, especially if you are paying cash.
Here are some additional tips that will help you:
Choose a shop that is conveniently located for you.
Make sure the shop is open during hours that are convenient for you.
Ask about the shop's insurance and guarantees.
Get a written estimate before any work is done.
Be clear about your expectations with the shop.
Inspect your vehicle carefully after repairs are complete.
By following these tips, you can increase your chances of finding the best west side autobody in Houston, TX.
Read also Finding the Perfect Body Shop Collision Repair Near Me
Contact us for West Side Autobody services
Get in touch with us today for top-notch West Side Autobody services in Houston, TX. Our skilled team is ready to handle all your collision repair needs, ensuring your vehicle looks and performs its best. Contact us now to schedule an appointment and experience exceptional automotive care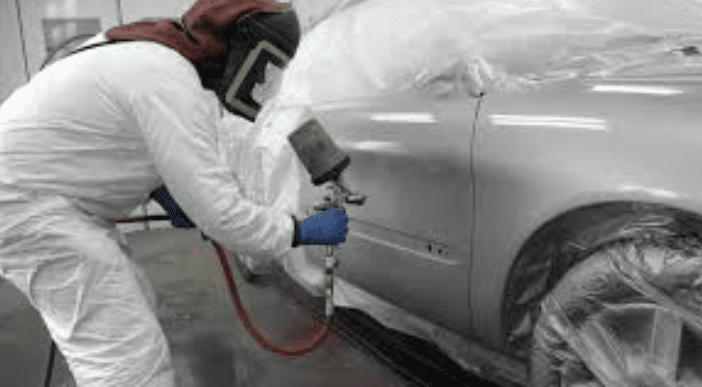 Conclusion for West Side Autobody: Excellence in Collision Repair
At West Side Autobody, we are committed to providing our customers with the best possible collision repair experience. We have a team of experienced and certified technicians who are experts in auto body repair. We use only high-quality parts and materials to ensure that your vehicle is repaired to its original condition. We also offer a lifetime warranty on our paintwork.
We understand that being in an accident can be a stressful experience. That's why we make it our goal to make the repair process as easy and stress-free as possible for you. We offer free estimates and take all major insurance. We also have a loaner car program so that you can have a safe and reliable vehicle to drive while yours is being repaired.