Welcome to westside collision, the leading provider of sunroof repair services in Houston, TX. When it comes to searching for the "best sunroof repair near me", look no further. We specialize in sunroof repair, replacement, and maintenance for all makes and models of vehicles.
Whether you have a broken sunroof panel, a leaky seal, or a malfunctioning sunroof motor, our expert technicians are here to provide you with the highest quality service.
Why Choose Our Company For The Best Sunroof Repair Near Me
With over 20 years of experience in the auto glass industry, we understand the importance of a properly functioning sunroof. A sunroof not only adds to the aesthetic appeal of your vehicle but also allows fresh air and natural light to enhance your driving experience. However, a damaged or faulty sunroof can lead to costly repairs if not addressed promptly.
At our company, we offer comprehensive sunroof repair and replacement services. Whether you need a simple seal repair, a sunroof glass replacement, or a complete sunroof assembly replacement, our team has the expertise and resources to handle it all.
We take pride in our affordable and transparent pricing, ensuring that you get the best value for your money. Our skilled technicians will thoroughly assess your sunroof's condition and provide you with a free estimate before proceeding with any repairs or replacements.
We also work with most insurance companies to make the process even more convenient for you.
Sunroof Installation Houston
Here is the steps involved in our sunroof repair near me installation process:
1–Consultation and Assessment:
We begin by offering a free estimate and consultation. Our expert technicians will assess your vehicle, discuss your preferences, and recommend the best sunroof options based on your vehicle's make and model.
2- Sunroof Selection:
Once the assessment is complete, we help you choose the ideal sunroof option that suits your needs, style, and budget. We offer a wide range of sunroof styles, including manual and electric options, moonroofs, and various sizes and shapes.
3- Preparation:
Our technicians prepare your vehicle for installation by carefully removing any interior components that may obstruct the installation process. We take precautions to protect your vehicle's interior during the installation.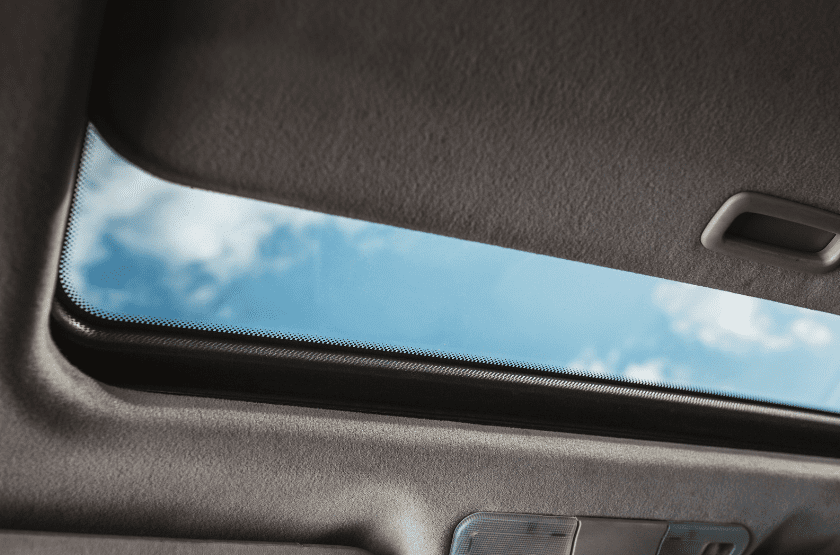 4- Installation:
With precision and expertise, our skilled technicians install the chosen sunroof system. we ensure a secure fit, proper alignment, and sealing to prevent leaks and provide optimal functionality.
5- Quality Assurance and Testing:
After installation, we perform thorough quality checks to ensure the sunroof operates smoothly and meets our stringent standards. We test the sunroof for proper sliding, sealing, and resistance to water leaks.
6- Final Inspection and Cleanup:
Before handing over your vehicle, we conduct a final inspection to ensure every aspect of the sunroof installation meets our high-quality standards. We clean the installation area and remove any debris, leaving your vehicle in pristine condition.
What Are Common Problems With Sunroofs?
Sunroofs, like any other mechanical component, can experience various issues over time. Some common problems with sunroofs include:
1-Leaks: Sunroofs can develop leaks due to damaged or deteriorated seals, clogged drainage tubes, or improper installation. Water ingress can lead to interior damage, such as water stains or mold growth.
Malfunctioning or stuck mechanisms: Sunroof mechanisms can sometimes become stuck, making it difficult to open or close the sunroof fully. This can be caused by issues with the motor, tracks, cables, or switches.
Broken or shattered glass: Sunroof glass can crack, break, or shatter due to impact, extreme temperatures, or manufacturing defects. Broken glass poses safety risks and requires immediate attention.
Noisy operation: If you notice excessive rattling, squeaking, or grinding noises when operating the sunroof, it could indicate worn-out or misaligned components.
Sunroof not sealing properly: A sunroof that doesn't seal tightly can allow wind, noise, or water to enter the vehicle's interior. This can be caused by damaged or misaligned seals, hinges, or frame components.
Electrical issues: Electric sunroofs may encounter electrical problems, such as faulty wiring, blown fuses, or malfunctioning switches. These issues can prevent the sunroof from operating correctly.
Track misalignment: Sunroof tracks can become misaligned over time, causing the sunroof to operate unevenly or become stuck in certain positions.
Are sunroofs expensive to fix?
The cost of fixing a "sunroof repair near me" can vary depending on the extent of the damage and the specific vehicle. In general, sunroof repairs can range from relatively affordable to more costly, especially if extensive repairs or replacement parts are needed.
Generally, repairing or replacing a sunroof can be expensive, especially if it requires extensive labor or the replacement of electronic components. The cost can range from a few hundred to several thousand dollars.
Can the glass on a sunroof be replaced?
Yes, the glass on a sunroof can typically be replaced if it is damaged or broken. However, the cost and process of replacement may vary depending on the type of sunroof and the extent of the damage. It is recommended to consult a professional for proper assessment and repair.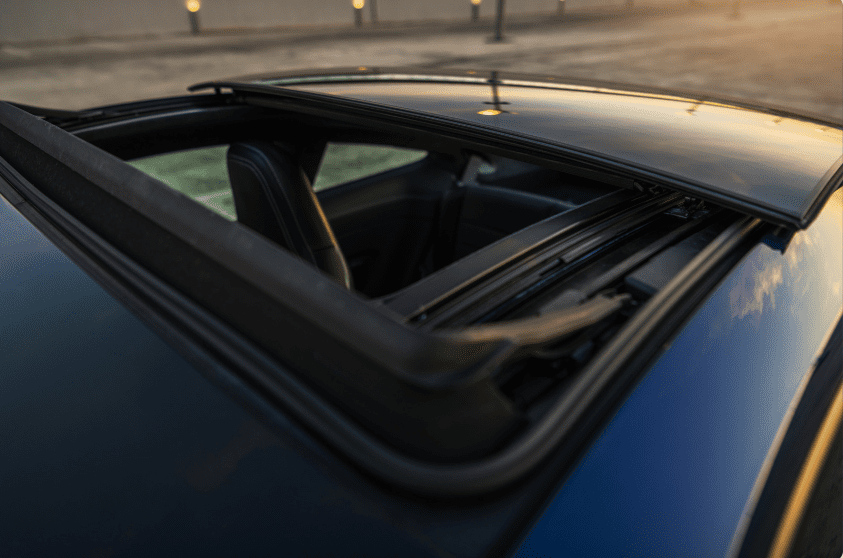 How long does it take to fix a sunroof?
The time required to fix a sunroof can vary depending on the nature of the repair, the availability of parts, and the specific vehicle.
Minor repairs such as fixing a seal or addressing a small leak may only take a few hours to complete. However, more extensive repairs or replacements, such as replacing the sunroof glass or motor, may take a day or longer.
contact us when you search for sunroof repair near me
when you looking for a reliable and professional "sunroof repair near me" service in Houston, TX, look no further than our company. Give us a call or contact us through our website to schedule an appointment or request a free quote.
Our friendly team is here to assist you and get your sunroof back in optimal condition.
conclusion for Finding the best Sunroof repair near me | Houston TX
In conclusion, when it comes to finding the best sunroof repair near me in Houston, TX, Look for a company that offers a wide range of sunroof repair services, including glass replacement, seal repairs, motor repairs, and more.
A reliable provider should have skilled technicians who are knowledgeable about various makes and models of vehicles and can offer tailored solutions to meet your specific needs