Welcome to Affordable Dent Repair Near Me: Cost-Effective Options for Dent Repair
Are you searching for cheap dent repair near your location? Look no further! At our professional dent repair shop, we offer affordable solutions to restore your vehicle's exterior to its original pristine condition. We understand the frustration of discovering dents, scratches, or dings on your car, and our team of skilled technicians is here to provide top-notch service tailored to your needs.
How to Find the Best Dent Repair Near Me
here are the steps for how to find the best dent repair near you:
Start by searching for "cheap dent repair near me" or "paintless dent repair near me" on Google or other search engines.
 Look for dent repair near me shops that offer a wide range of services, including dent repair, scratch repair, and paint touch-up.
Check the reviews and ratings of the dent repair shops you're interested in, paying attention to what customers say about their experience, customer service, and the quality of the repair work.
Make sure the dent repair shop has experienced technicians who are trained in the latest dent repair techniques and have specialized tools to perform the repair work.
Look for dent repair near me shops that offer mobile services, so you don't have to take your car to the shop and can get the repair work done at your convenience.
Check if the dent repair shop works with your insurance company to make the repair process smoother and more affordable.
Request a quote from the dent repair shops you're interested in, so you can compare pricing and choose the best option for your budget.
Finally, contact the dent repair shop to ask any questions you may have and to schedule a repair appointment.
contact a dent repair shop near me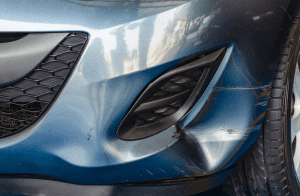 Mobile Dent Repair near me Services
Mobile dent repair near me services come to your location to repair minor dents and dings on your vehicle.
These services use specialized tools and techniques to restore your car's appearance to like-new condition.
Mobile dent repair services are often more affordable and can be completed in a shorter amount of time than traditional dent repair methods.
These services are a convenient and cost-effective solution for dent repair, as you don't have to take your car to a body shop.