Affordable Collision Repair: Getting Back on the Road Without Breaking the Bank
In a world where unexpected accidents can happen at any time, finding a reliable and affordable collision repair service is paramount.
Picture this: You're cruising down the road, enjoying a peaceful drive, when suddenly, the unexpected occurs a collision. As your heart races and adrenaline surges, you're left with a damaged vehicle and a looming sense of uncertainty. In such moments, one question weighs heavily on your mind: "How am I going to afford this collision repair?"
Fortunately, there's good news. Affordable collision repair services are readily available, designed to alleviate your financial worries while restoring your vehicle to its former glory.
The Importance of Affordable Collision Repair
Collisions, whether minor or major, can wreak havoc on your vehicle and your peace of mind. From dented fenders to crumpled bumpers and broken headlights, the aftermath of a collision can be disheartening. It's a moment when you're not just concerned about your safety but also the financial implications of repairing your vehicle.
This is where affordable collision repair steps in as a savior. It's the beacon of hope that assures you that you can get your vehicle back on the road without emptying your pockets.
Affordable collision repair isn't just about cost; it's about restoring your vehicle's integrity without compromising on quality.
for collision repair in Houston call us at (713)243-3535
The Benefits of Affordable Collision Repair
1. Cost-Efficiency: The primary advantage of opting for affordable collision repair is evident in its name cost-efficiency. These services are designed to cater to your budget without compromising on the quality of repairs. You can expect to have your vehicle fixed without breaking the bank.
2. Safety: Collision damage isn't just cosmetic; it can affect the safety of your vehicle. Affordable repair ensures that all necessary repairs are made, guaranteeing the safety of you and your passengers on the road.
3. Quick Turnaround: Many affordable collision repair centers understand the urgency of getting your vehicle back on the road. They strive to provide a quick turnaround time, minimizing the inconvenience caused by the collision.
4. Quality Workmanship: Affordable doesn't mean subpar. Reputable collision repair centers focus on delivering quality workmanship to ensure your vehicle's durability and appearance are restored.
A Comprehensive Guide to Understanding Comprehensive Car Insurance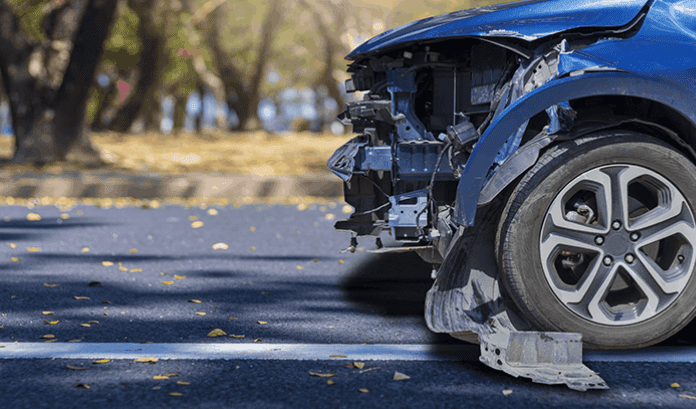 Guide to Efficient Car Door Repair: A Comprehensive Overview
Finding Affordable Collision Repair Services
1. Research and Recommendations: Start your search by asking for recommendations from friends, family, or colleagues. Their firsthand experiences can lead you to reliable and affordable collision repair centers.
2. Check Online Reviews: In the digital age, online reviews are a treasure trove of information. Websites like Yelp and Google Reviews can provide insights into the quality and affordability of collision repair services in your area.
3. Get Multiple Estimates: Don't settle for the first estimate you receive. Seek quotes from multiple repair shops to compare prices and services offered.
4. Ask About Warranties: Reputable collision repair centers often provide warranties on their work. Inquire about warranty options, as this can provide added peace of mind.
Common Types of Affordable Collision Repairs
Dent and Scratch Removal: Minor dents and scratches from collisions can often be repaired quickly and affordably.
Bumper Repair: Bumpers are frequent casualties in collisions. Affordable repair can restore them to their original condition.
Painting and Refinishing: Damaged paintwork can be unsightly. Affordable repair includes repainting and refinishing to make your vehicle look as good as new.
Frame Straightening: In more severe collisions, the vehicle's frame may be affected. Affordable repair services can realign the frame, ensuring the vehicle's structural integrity.
Headlight and Taillight Replacement: Damaged lights are not only a safety hazard but also an eyesore. Affordable collision repair includes replacing or repairing lights as needed.
How to Ensure Affordable Collision Repair
While affordability is essential, it's equally crucial to ensure that your collision repair is done right. Here are some tips to guarantee a positive experience:
1. Ask Questions: Don't hesitate to ask the repair center questions about the repair process, materials used, and estimated completion time.
2. Review the Estimate: Carefully review the repair estimate to ensure it covers all necessary repairs and costs. Be wary of hidden fees.
3. Check for Certification: Look for certifications like the I-CAR Gold Class, which signifies a high level of expertise in collision repair.
4. Verify Insurance Coverage: If the collision was covered by insurance, verify that the repair center works with your insurance company.
Car Repair and Maintenance: A Comprehensive Guide for Vehicle Owners
The Westside Collision Center Difference
Commitment to Excellence
When it comes to collision repair, excellence is non-negotiable at Westside Collision Center. Our team of skilled technicians is dedicated to restoring your vehicle to its pre-accident glory. We take pride in our work, ensuring that every dent, scratch, and imperfection is meticulously addressed.
Cutting-Edge Technology
To deliver the best results, we invest in cutting-edge technology that streamlines the repair process. Our state-of-the-art equipment enables us to work efficiently and precisely, ensuring that your vehicle is back on the road as soon as possible.
Personalized Service
At Westside Collision Center, we understand that every collision is unique, and so are your needs. We offer personalized service tailored to your specific situation. Whether you have a minor fender bender or major damage, we've got you covered.
Why West Side Auto Body Is Your Partner After Accidents
Affordable Collision Repair Services
Competitive Pricing
We know that affordability is a top concern for our clients. That's why we offer competitive pricing without compromising on quality. Our commitment to providing affordable collision repair sets us apart in the industry.
Free Estimates
Curious about the cost of repairing your vehicle? Wonder no more. We offer free, no-obligation estimates so you can make an informed decision. Our transparent pricing ensures that you're never caught off guard.
Insurance Assistance
Dealing with insurance companies can be a hassle. Let us handle the paperwork and negotiations for you. We work with various insurance providers to ensure a smooth and stress-free experience for our clients.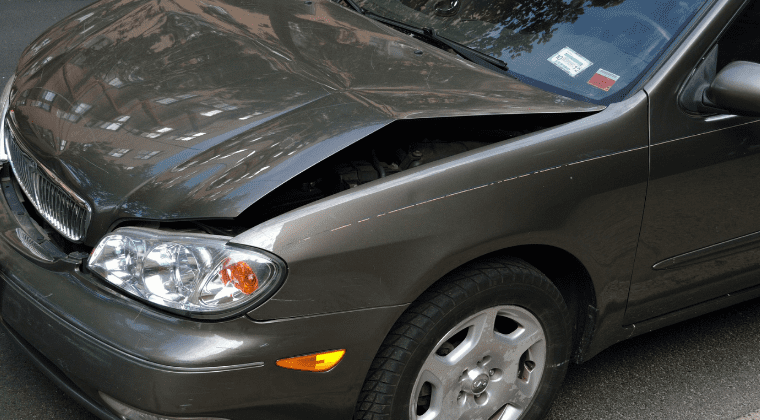 Collision Diagnostic Services: Ensuring Precision and Accuracy in Vehicle Repairs
Why Choose Westside Collision Center?
Expert Technicians
Our team consists of highly skilled technicians with years of experience in the field. They undergo continuous training to stay up-to-date with the latest repair techniques and technology.
Quick Turnaround
We understand that your time is precious. Our efficient repair process ensures a quick turnaround time so that you can get back to your routine without unnecessary delays.
Quality Assurance
Quality is our priority. We stand by our work and offer warranties on our repairs. You can trust that your vehicle is in capable hands at Westside Collision Center.
Customer Satisfaction
Our track record speaks for itself. We take pride in our long list of satisfied customers who have entrusted us with their vehicles' repair needs.
contact us now for collision repair
Conclusion
When it comes to affordable collision repair, Westside Collision Center is the name you can trust. Our commitment to excellence, cutting-edge technology, and personalized service make us the preferred choice for those in need of collision repair services. Don't let a collision disrupt your life. Contact us today for a free estimate and experience the Westside Collision Center difference. We're here to get you back on the road, affordably and with peace of mind.