Is your car's fender sporting unsightly dents, scratches, or collision damage? Look no further! Our Westside Fender repair services are designed to get your vehicle back on the road quickly and efficiently while providing top-notch auto body solutions.
With the latest techniques and a team of experienced technicians, we offer a wide range of repair services to make your vehicle look as good as new.
Process Of Westside Fender Repair At Our Body Shop
When it comes to restoring the allure of your vehicle's exterior, our Westside body shop is your trusted partner. Our seamless process of Westside Fender repair blends advanced techniques, skilled technicians, and a commitment to quality, ensuring that your vehicle leaves our shop looking and feeling as good as new.
Step 1: Free Estimate and Assessment
Your journey with us begins by bringing your vehicle to our body shop. Our experienced technicians will carefully assess the extent of the damage to your fender. Whether it's a minor dent, scratch, or more substantial collision damage, our team is trained to identify the issues and recommend the most suitable repair solutions.
Step 2: Consultation and Recommendations
Once the assessment is complete, we'll sit down with you to discuss our findings and recommendations. Our goal is to provide a transparent and comprehensive overview of the repairs needed. We'll answer any questions you have and ensure that you have a clear understanding of the repair process, timeline, and associated costs.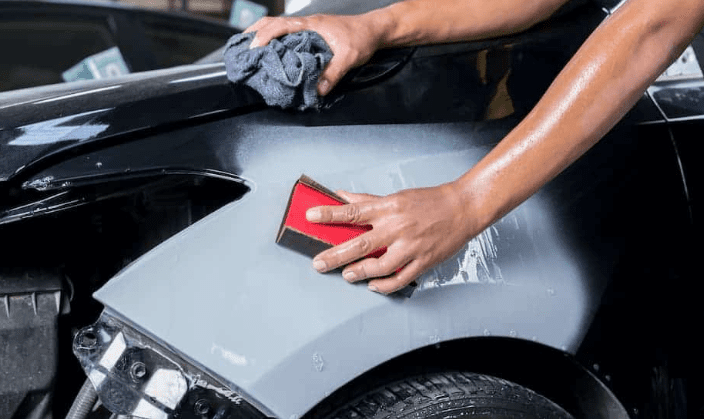 Step 3: Specialized Techniques
Depending on the severity of the damage, our technicians will employ a range of specialized techniques. For minor dents and dings, we often turn to paintless dent repair (PDR). This innovative method allows us to manipulate the metal back into its original shape without the need for painting. This not only speeds up the repair process but also keeps costs down.
read also westside fender body & refinishing
Step 4: Restoration and Body Work
For more extensive damage that requires bodywork, our skilled technicians will meticulously repair, reshape, and restore your fender to its original contours. Our commitment to excellence ensures that the repair work seamlessly integrates with the rest of your vehicle, leaving no trace of the damage behind.
Step 5: Paint Services
When repairs involve deeper damage or when paint needs to be matched, our paint services come into play. Our technicians use advanced color-matching technology to ensure that the new paint blends seamlessly with the existing finish. The result is a flawless, factory-like appearance that makes your vehicle look as good as new.
for westside fender repair contact us now
Step 6: Quality Inspection
Before we consider the job complete, a rigorous quality inspection is conducted. This ensures that every detail is in line with our high standards of craftsmanship. We take pride in delivering vehicles that not only meet but exceed your expectations.
Step 7: Customer Approval
Your satisfaction is paramount. We will walk you through the repaired fender, explaining the work that has been done. Only when you are completely satisfied with the repairs will we consider the job done
Step 8: Back on the Road
With your approval, your vehicle is ready to hit the road again. You'll drive away with a fender that not only looks impeccable but also ensures the structural integrity of your vehicle.
At our Westside body shop, our mission is to provide efficient, top-tier fender repair services that put you back on the road with confidence. Our experienced technicians, state-of-the-art techniques, and commitment to excellence make us your ideal choice for auto body repairs.
Do you offer a free estimate for westside fender repairs?
Absolutely! We provide free estimates for all repair services. Simply bring your vehicle to our shop, and our technicians will assess the damage and provide you with an accurate estimate.
What types of services do you offer besides westside fender repair?
Our services extend to a wide range of auto body repairs, including paint services, collision repair, scratch and dent removal, frame repair, panel repair and replacement, and much more.
for westside fender repair call us at (713)243-3535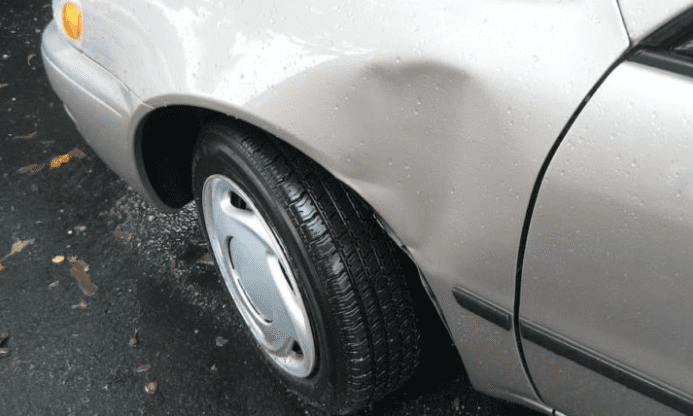 Are your technicians experienced and certified?
Yes, our technicians are highly experienced and certified by respected industry organizations such as I-CAR and ASE. This certification reflects their expertise and commitment to quality.
How long does the repair process usually take?
The duration of the repair process depends on the extent of the damage. Minor repairs, such as paintless dent repair, can often be completed within a few hours, while more complex repairs may take longer. Our team will provide you with a timeframe during the estimate process.
Do you assist with insurance claims?
Yes, we can help you navigate the insurance claim process. Our team has experience working with various insurance companies to ensure a smooth and hassle-free experience for you.
Conclusion for Efficient And Affordable Westside Fender Repair Solutions
At our Westside auto body shop, we're dedicated to providing efficient, affordable, and top-quality fender repair solutions. Our experienced technicians, state-of-the-art techniques, and commitment to customer satisfaction make us the best choice for all your auto body repair needs. Contact us today to schedule an appointment and experience the difference firsthand.