If you are looking for a body shop in Katy, Texas, there are several ways to find one. One of the easiest ways is to use an online search engine such as Google or Bing. Simply type in "Body Shop Near Me Katy" or "auto body repair Katy TX" and you should be presented with a list of results. You can also use online directories such as Yelp or Angie's List to find body shops in Katy.
Another option is to ask for recommendations from friends, family, or coworkers who live in the area. They may be able to suggest a reputable body shop that they have used in the past.
When selecting a body shop, it's important to do your research and read reviews from previous customers. Look for a shop that has experience working on your specific make and model of vehicle, and ask about their certifications and warranties.
Ultimately, the most important factor is finding a body shop that you trust to provide high-quality work and excellent customer service. With a little bit of research, you should be able to find a great Body Shop Near Me Katy, Texas.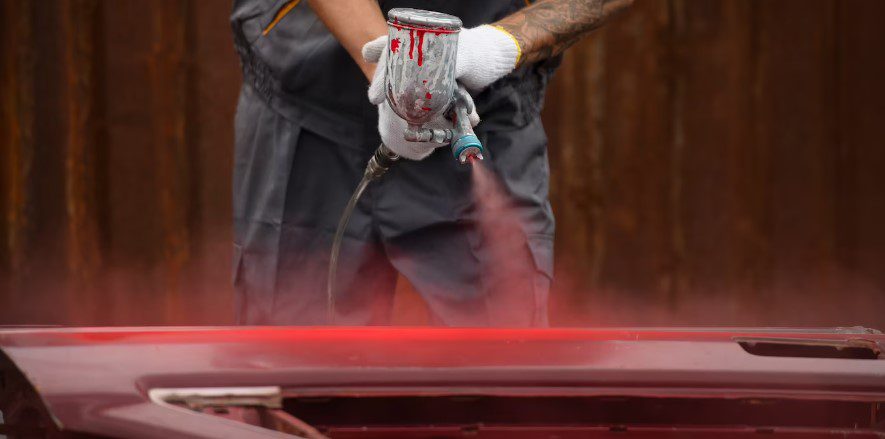 Services of Body Shop Near Me Katy, TX
Body Shop Katy, TX offers a variety of services to meet the needs of its customers. Here are some of the types of services they offer:
Collision Repair: If your vehicle has been in an accident, their collision repair services can get your vehicle back to pre-accident condition. From minor dents and scratches to major damage, their certified technicians have the expertise to handle all types of collision repairs.
Auto Body Repair: They offer a wide range of auto body repair services to fix any damage to your vehicle's exterior. From paintless dent repair to full body panel replacement, their team has the knowledge and experience to get your vehicle back to its original condition.
Painting Services: Whether your vehicle needs a touch-up or a full repaint, their painting services can restore your vehicle's appearance. They use the latest paint-matching technology to ensure a seamless finish that matches your vehicle's original color.
Frame Straightening: After a collision, your vehicle's frame can become bent or damaged. They offer frame straightening services to ensure that your vehicle's frame is returned to its original shape, allowing for proper alignment and safe driving.
Detailing Services: They offer a variety of detailing services to keep your vehicle looking its best. From hand washing and waxing to interior cleaning and conditioning, their detailing services can help maintain your vehicle's appearance and value.
Maintenance Services: In addition to collision and auto body repairs, they also offer maintenance services to keep your vehicle running smoothly. From oil changes to brake inspections, their certified technicians can perform routine maintenance to keep your vehicle in top condition.
At Body Shop Katy, TX, they are committed to providing high-quality services to meet the needs of their customers. With their experienced technicians and state-of-the-art equipment, you can trust them to get your vehicle back to looking and running its best.
Auto Body Painting in Katy, TX
Auto body painting is an important service offered by car body shops in Katy, TX. It involves the process of painting or repainting the exterior of a vehicle to improve its appearance and protect it from the elements. The process of auto body painting can vary depending on the condition of the vehicle and the type of paint used.
The first step in the process of auto body painting is to prepare the surface of the vehicle for painting. This includes removing any rust, dents, or scratches from the surface, and cleaning the area to be painted. The next step is to apply a primer to the surface of the vehicle, which will help the paint adhere properly.
Once the primer has been applied, the car body shop technician will use specialized equipment to apply the paint to the surface of the vehicle. This can be done using a spray gun or a paint roller, depending on the type of paint and the desired finish. After the paint has been applied, it will be allowed to dry for a set period of time.
Finally, the technician will apply a clear coat to the surface of the vehicle to protect the paint from damage and give it a glossy finish. This clear coat is typically made of a hard, durable material that is resistant to chips and scratches.
Overall, auto body painting is an important service that can help improve the appearance of a vehicle and protect it from the elements. It is important to choose a reputable car body shop in Katy, TX to ensure that the painting is done correctly and that the finished product looks great and is long-lasting.
Auto Glass Repair and Replacement in Katy
Auto glass repair and replacement services are essential for maintaining the safety and functionality of your vehicle. Auto glass is an important component that protects you from the outside elements while driving, and it's also a key factor in maintaining the structural integrity of your car.
In Katy, TX, there are various auto glass repair and replacement services available that can help you with all your needs. These services typically involve repairing or replacing damaged windshields, side windows, and back glass. They use high-quality materials and advanced techniques to ensure the job is done efficiently and effectively. It's important to get any chips, cracks, or other damage to your auto glass repaired as soon as possible to prevent further damage and ensure your safety on the road.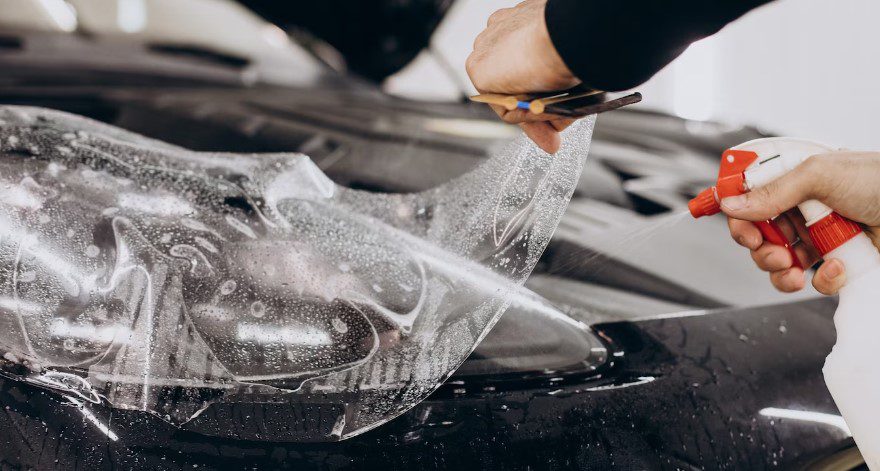 What do car body shops do?
Car body shops specialize in repairing and restoring vehicles that have been damaged due to collisions, accidents, or other incidents. They provide services such as collision repair, paintless dent repair, painting and refinishing, glass repair and replacement, and detailing. They aim to return the vehicle to its pre-accident condition while ensuring the safety and reliability of the repairs.
How much do car body shop repairs cost?
The cost of Body Shop Near Me Katy can vary widely depending on the extent of the damage, the type of repairs needed, the make and model of the vehicle, and the location of the shop. Generally, repairs can range from a few hundred dollars to several thousand dollars. It's important to get an estimate from the shop before agreeing to any repairs and to check with your insurance company to see if the repairs are covered under your policy.
In conclusion, if you're in Katy, TX, and in need of auto body repair services, there are plenty of options available to you. You can easily find a quality auto Body Shop Near Me Katy or collision center in the area to take care of your vehicle from start to finish. Whether you're looking for auto collision repair, lifetime warranties, or just a new auto body shop to work with, there are plenty of great choices in the Katy and Houston area. Don't hesitate to contact these businesses for more information or to schedule a service appointment.